Where to go with children in Gomel?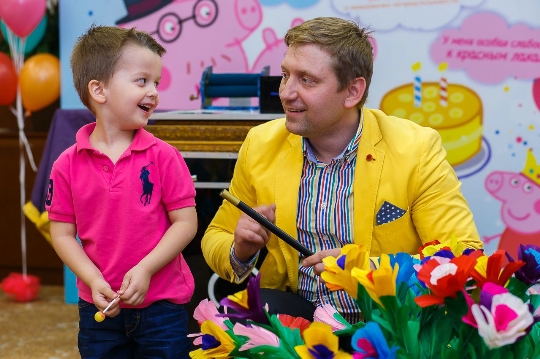 Gomel good rest are adults and children. In this city there is entertainment for all tastes.
Main attractions
Famous is the object of Gomel circus, buildingwhich features original form. Next to it there is a beautiful fountain with lighting, as well as a monument to the clown pencil. Gomel circus has existed since 1890 and is considered the best theatrical structure of the country. It is located in the central part of the city.
With a child it is recommended to visit the Puppet Theatre,where the show plays in Russian and Belarusian languages. When operating theater museum. Gomel is also a Youth Theatre, offers an interesting setting.
The city has many good parks, of whichFestival Park stands out. On its territory there are some beautiful ponds, flower gardens and picturesque alleys. The decoration of the park are architectural structures in the form of fairy-tale characters and animals sculptures.
If you are interested in the sights of the city,pay attention to the Gomel Palace and Park Ensemble. This unique complex, which is considered the oldest in the country. This park there for 200 years. It is located on the bank of the river Sozh, occupying an area of ​​about 25 hectares. In the park grow chestnuts, ash, maple, pine, oak and other trees. Walk through the romantic corners of the park is pleasant in any season. This palace and park ensemble is one of the best in the former USSR. In the complex there are buildings like the Palace of Rumyantsev-Paskevich, the church of St. John, St. Peter and Paul Cathedral, the chapel and others. Religious buildings is the magnificent Peter and Paul Cathedral. Inspect architectural objects will be interesting to children of school age.
Active fun for baby
If you are thinking about where to go with children in Gomel, a pleasure to receive all members of the family, pay attention to entertainment centers.
One of the best is considered a "Wonder Island", where there isentertainment for people of all ages. It can relax the parents, students, kids, and grandparents. In the center of "Wonder Island" are show programs featuring popular characters. There you will be able to make a real feast for your child.
Another interesting place - Gomel Parkattractions. This is a fantastic country, where a wonderful family vacation possible. The park operates a cinema 5D, there are cafes and restaurants. A wonderful place for children is considered to be a cafe "Galley" in which to celebrate a birthday or any other holiday.
Photo