Bus tours to Belarus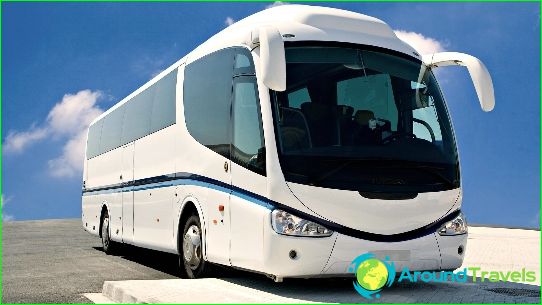 Tours in Belarus is very popular among Russiantourists, because this journey is very convenient for Russian citizens. First, the immediate proximity of the two countries is in itself contributes to the journey, and even no need to open a visa and registration of a set of documents makes this minute to buy tickets. Bus tours to Belarus - not very fast, but rather a convenient way to travel around the country, while not giving all of their savings.
What to see in Belarus?
Attract in Belarus and magnificent nature, andgreat architectural monuments, so ancient, that they are composed of more than one legend. Inns are a huge number, but tour operators tend to choose not the most expensive. Low prices for food and clothing, high level of service in boarding houses and the very infrastructure of the country - all this attracts tourists like a magnet. You especially lucky if you can get hot tour of Moscow - then the trip will cost you a completely ridiculous money.
In Belarus, we are always welcome. There is a wide range of options for spending time and for those who have decided to relax with his family, and for those who come to a foreign country to make new friends. Of course, the group trip will cost even cheaper than an individual, but some tourists prefer to travel just so.
Very famous cultural and historical sights of Belarus are the following:
Bialowieza Forest;
Grand Theatre (Minsk);
Brest Fortress;
Buinichi field;
Vitebsk City Hall;
Governor's Palace Vitebsk.
Here there is a lesson for shopping fans- You will be able to organize a small shopping tour in Vitebsk, where there are many shops of brand clothes, shoes and cosmetics at a very good price. Lovers of historical monuments as well as there, what to see - sights in Belarus will be enough for a few weeks of vacation.
The advantages of the bus tour
Bus tour is convenient because you do not havechange from train to bus or independently to get to some of the city. The guide ensures that you do not get lost and not lost, and the driver - to ensure that during the trip you will see as many sights as possible. Comfortable buses ensure safety during transportation, as well as maximum comfort. Night journeys are likely to have to make. The average price for a bus tour in the Belarus - from 2500 to 6000 rubles, and the duration of the trip, as a rule, does not exceed 10 days.
Official travel video clip Belarus
Photos of bus tours in Belarus