The cost of living in Belarus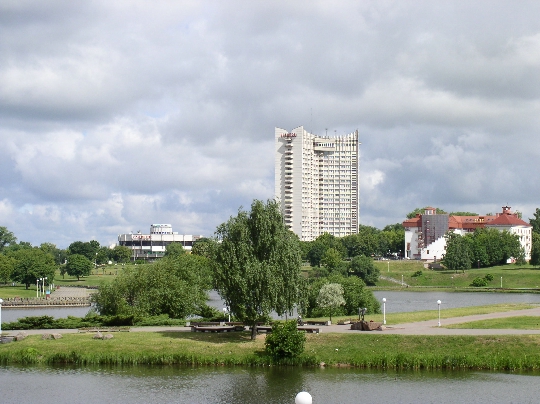 Small country located on thethe crossroads of economic, political and trade routes in Europe and Asia. In just a few years it became one of the Eastern European nations, having high tourism potential, so now in Belarus, the rate is slightly surprised even seasoned travelers. Although you can find reasonable prices, though, and the service will be appropriate.
Dear metropolitan life
The most expensive housing is in the gloriousMinsk. Due to the fact that recently Belarus hosted the international ice hockey championship, it is considerably expanded hotel infrastructure.
It was built many hotels with 3 * classrenovated old. There were some five-star hotels, are located either in the center or along the main highways. The cost of a single room in a three-star hotel is between $ 70, the hotel "Victoria" 4 * offers single rooms at a beautiful price -. $ 99.
Even the higher cost of a single room inPresident Hotel, built recently, is the cheapest option will cost $ 160. But it is located in the heart of the city, opposite the President's residence, perhaps this moment will be decisive in choosing a hotel.
Minsk apartments
In recent years more and more popular inMinsk guest acquire apartments, guest apartments, allowing visitors feel almost like home. The cost of apartments in the capital ranges, the minimum amount - $ 50, the maximum price in the region of three-digit numbers, it all depends on the number of rooms, maintenance, location.
It is possible to rent an apartment-studio with a luxurious European repairs, however, and will have to part with a sum equal to $ 100 per day.
Student tour
Such high rates should not scare away touristsa thin wallet. For example, the same students can choose one of the hostels. Conditions in places of residence reminiscent of the Spartan, at least in the rooms amenities: bunk beds and bedside tables, shower, toilet on the floor. But the young and active guests of Minsk that's enough, because their goal in a short time to explore as many sights as possible. The room from $ 10 per night per person.
The cost of living in Belarusian regionalcenters are not much lower than in the capital. Here also one can find various embodiments. Much worse in the regional centers, where sometimes hotels can not be at all. Then there is an option of renting an apartment. Agri-tourism is gaining popularity in the territory of the country, there are many firms and entrepreneurs, offering accommodation and relaxation in the lap of nature.
Belarus should be prepared for the fact thatpayment for housing will only accept local currency. This means that foreign tourists will first have to apply to the bank, and only then make a payment.
Photo