Prices in Mogilev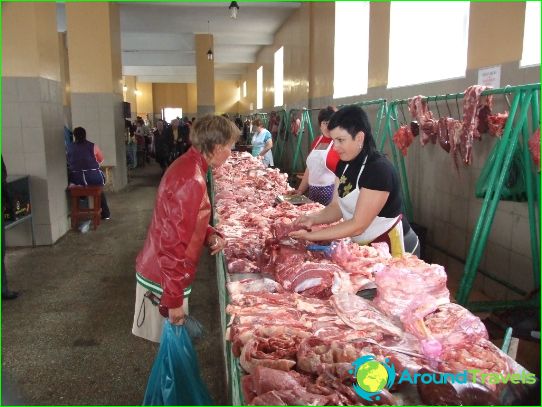 Mogilev - is the largest city in Belarus, one of theregional centers. Residents and visitors have the great opportunity for a profitable and exciting shopping. Prices in Mogilev low, if we consider the category of essential commodities. For advantageous shopping are excellent supermarkets and shopping centers of the city.
What stores are noteworthy
The most popular shops are concentrated in theits central part. Good shopping centers have on Prospekt Mira, Pushkin Avenue, the streets of Lenin and May Day. The largest shopping malls are the shopping center "Magnit", "Alice" and "Panorama".
Count on exclusive purchase notworth - the range of goods is the same as in other major cities of Belarus. But in Mogilev you can see the products from a variety of manufacturers, both local and foreign. Coming here, visitors to the city to buy high quality fabrics (knits and linen), natural cosmetics, gifts, household goods and clothing. Most popular brands are "Season", "Panorama", "Areola" and "Milavitsa". Prices of goods in Mogilev these manufacturers more than available.
The most desirable - it is natural seasonanticipated discounts, which is known as among immigrants and among the local residents. He falls on New Year's events and Seasonal sales. In the town there are flea markets, but in recent years they yielded the palm to the shopping centers.
Most popular products
Guests Mogilev high demanddairy and meat products. The city operates the company "Mogilev Meat-Packing Plant". Mark "Warriors food", known in Belarus and Russia, belongs to this organization. The cost of meat products from natural raw materials starts from 250 rubles per 1 kg (about 72 thousand rubles).
The shops Mogilev present products,issued by companies Grodno, Brest and other cities. From dairy products on sale are of local production patterns, as well as products from other Belarusian regions. Many enterprises in the country supplying the products to Russian markets. One of the most famous companies in Belarus, which produces seafood delicacies - it's "Santa Braemar." Mogilev tourists are happy to take on chocolate and sweets. They are of excellent quality and amazing taste, and the prices of these products are simply ridiculous.
Dine in Mogilev in the dining room, restaurantor cafe. In the dining room a complete meal costs about 17 thousand rubles. Dinner in the restaurant is more expensive - not less than 30 thousand rubles. Meals in the "Grande pizza", "Star Square" and "dugout" can be for 40-45 thousand.
Where to buy
Shopping centers offer Mogilevhigh-quality products from knitwear and good shoes. Women's shoes can be purchased for 800-900 thousand rubles. The city has corporate offices that implement linen Serge and Milavitsa. In search of fashionable footwear browse the shops and Marko Belvest. Leather bags of excellent quality offers shop "Matiolli". Good knitwear manufactures "March 8" factory.
Photo