Provinces of Belarus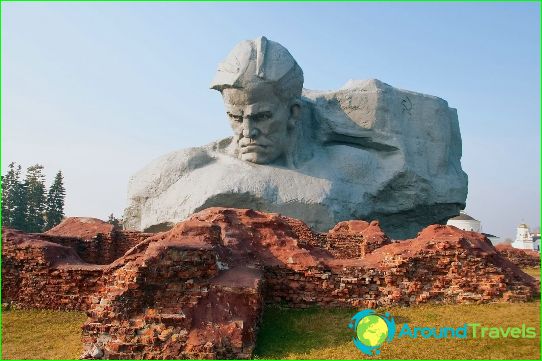 Belarus - is a large and interesting country. Where can you go? What are the areas of greatest interest in the province?
West Belarus Province
Brest region is located in the south-westdistrict of Belarus and part of the West Belarusian province. The administrative center is Brest. You can visit the archaeological museum "Berestye" museum art treasures rescued, museum of railway equipment, Bratsk church, Holy Resurrection Cathedral, Trinity and Holy Cross Church. you can take a trip to the Bialowieza Forest, if desired. Excursions in the Brest region will appreciate you.
Grodno region is also included inWest Belarusian province. Grodno region is located in the north-west of Belarus. The most famous local landmark is the Mir Castle, which is included in UNESCO World Heritage List. The owners of the Mir Castle was Ilyinich, Radziwill, Vittenshteyny Svyatopolk-Mirsky. At present, the object belongs to the state.
Particular attention should be paid Minsk region,which is located in the center of Belarus and borders on all other areas. The administrative center is the city of Minsk, which is not included in the Minsk region. If you decide to explore the province of Belarus, it is necessary to make an interesting excursion. You can enjoy interesting excursions in the Minsk region. What are the attractions deserve more attention?
"Stalin Line" is a fortified ensemble. Opening of the historical and cultural complex was held June 30, 2005.
The Belarusian State Museum of Folkarchitecture and life there in the autumn of 1976. The museum is located in the open air. Anyone can appreciate the beauty of architectural objects and learn features of historical and ethnographic regions, which is accepted to the Central Belarus, prozery, Predneprove. The exhibition includes thirty-five monuments of folk architecture, relating to the end of XVII - beginning of XX centuries.
Museum "Dudutki" sanctifies and craftstechnologies. Museum Center includes handicraft yard, stables, garage with vintage cars, animal park, windmill, wooden church of St. John the Prophet.
Belarusian-Valdai Province
Vitebsk region is located in the northern part of Belarus and a member of the Belarusian-Valdai province. Tourists are attracted by a large number of museums.
Photos provinces of Belarus