Reserves Belarus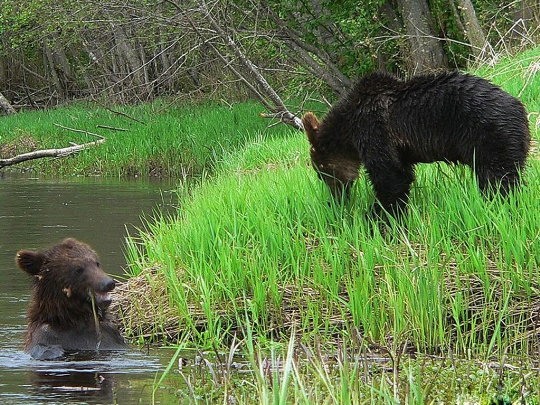 Every traveler draws attention to theinconspicuous and discreet beauty of the Belarusian nature. The local land is not rich in exotic wonders, but the local landscapes have inspired the creation of masterpieces of many writers, artists and poets. For the protection of the most valuable parts of nature reserves established in Belarus, which carries out scientific research and education. Tourism is also an important area of ​​economic activity of environmental facilities.
Points on the map
Reserves of Belarus and its national parks - this is six different area and purpose of objects, parts of which are developed tourist infrastructure:
National Park Braslav Lakes in the norththe country was created in 1995 to protect the unique natural complex, which includes more than fifty lakes, rivers, creeks and streams. On the shores of lakes TSNO, Nedrovo, Boginskoe and Snudy are many recreation centers, where in summer you can sunbathe, swim and engage in recreational activities. Fishing in this reserve of Belarus is allowed under a special license, and may be an amateur cage perch and bream, eel and pike. For lovers of local history seem interesting numerous ancient monuments in the park - burial grounds and religious buildings belonging to different historical periods.
The landscapes of the Belarusian Polesye - businesscard of the country, and conservation area in this part of the country called Pripyat National Park. The main area of ​​the reserve is covered by forests and swamps, where hundreds of species of animals and birds are found. In these places you can watch the herons and owl, woodpeckers and terns in their natural habitat, and along the banks of the big streams uncommon beaver lodges. National Park Administration is located in the town of Turov, where you can get all the tourist information and buy a license for fishing.
Belarus Berezinsky reserve - part of the globalNetwork of Biosphere territories. Biological diversity of local natural systems is of paramount importance for Europe as a whole, and the opportunity to see about a hundred species of Red Book of protected plants and animals in their natural habitat makes Berezinski National Park a favorite destination among tourists. The local museum in the village Domzheritsy has a rich exposition, where more than 300 species of animals, and for history lovers an undoubted interest are the ancient burial mounds and places battles of the War of 1812.
Photo