Rest in Belarus in December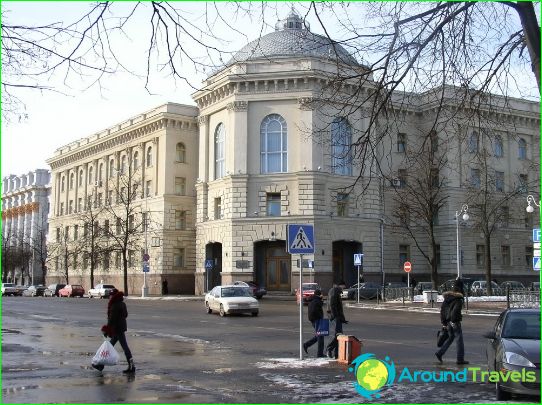 Belarus is set in December and cloudycold weather. The average daytime temperature is -1,5C, and colder at night to -4C. It may be noted that the maximum daily temperature, which could be fixed in Belarus in December was + 9C, while the minimum night -17C.
A significant amount of precipitation falls in Belarusin the rain with wet snow. By mid-December the snow cover can be installed throughout. In the first month of winter is often the wind is blowing from the south-east at a speed of 4 meters per second. However, sometimes the wind and reach the 15 m / s. In Belarus, are often omitted mists.
In December, the ski season starts in Belarus. The resort attracts many tourists due to the fact that the ideal coating on the ski slopes is provided by the application of the system of artificial snow. It is important to note that equipment Belarus resorts meet European standards, so the weather is optimal for skiers and high level of infrastructure development provide a great vacation.
Holidays in Belarus in December
When planning a vacation in Belarus in December, you canget acquainted with the local sights and enjoy the quiet pastime. The only significant holiday in the first month of winter is the New Year, which is celebrated on the night from December 31 to January 1.
New Year celebrations in Belarus is veryrecalls its meeting in Ukraine and Russia. Belarusian New Year traditions are a combination of old and new trends. Belarusians love to gather large companies and walk around the city, to see off the outgoing year, and then enjoy a feast in the cozy restaurant. Many families celebrate in the close family circle at home. The older generation prefers to spend New Year's Eve watching the concerts with the participation of Russian pop stars.
In the last days of December, many cities of Belarusalready decorated, so you can feel the spirit of the holiday. All people tend to have time to buy presents for your family and friends. In Belarus, concerts and Christmas party.
Regardless of how you choose to celebrate the New Year in Belarus, a guided tour will be remembered for sure!
Official travel video clip Belarus
Photos recreation in Belarus