Rest in Belarus in January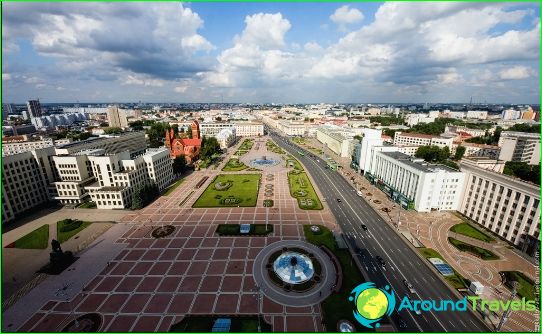 Rest in Belarus in January will appeal to bothardent fans of conservatism, and lovers of progress. The fact is that even in winter the country is striking in its unusual balanced beauty. During one trip, you can get a lot of impressions. It harmoniously combines glimpses of Soviet traditions and cutting-edge global innovations.
Weather in Belarus in January
Winter weather in the country will please anyone. This is not the case of severe frosts, the weather is almost always calm and windless. Average temperature - minus 6 degrees. New Year's holidays can be spent in local health centers and recreation centers. Book your place at the hotel and on the bases of the best advance in the winter wishing to relax here very much. Guests from Russia, Belarus primarily draws its reasonable prices.
During the holidays, many hotels, recreation centers and resorts offer their customers a number of favorable conditions. prices wellness treatments are also reduced significantly.
Things to do in Belarus in January
Famous Belarusian ski centers"Logoisk" and "Silichi" offer their customers a high level of service. Construction Resorts meets all standards. Their territory has everything you need for a good holiday. Particularly luck to those who manage to get to Belarus on major holidays. At the time of Carnival, New Year and other festivals are held a variety of events, concerts and other entertainment.
These often come to vacation with children. Here you can have a great time on the same ski resort, go to Belovezhskaya Pushcha to meet with Santa Claus. Take a break from the bustle of the city can be furnished cabins on the shores of local lakes.
A visit to the Bialowieza Forest will be remembered for a long time a child. Entertainment program includes a visit to the residence of Santa Claus, riding, games, contests and more.
In Belarus, there are several nationalparks. The beauty of nature is fascinating. Here you can breathe plenty of fresh air and admire the local beauty on a background of snow-white winter blankets.
Rest in Belarus in January - a great option for those who want to improve their health and get a lot of positive emotions.
Official travel video clip Belarus
Photos recreation in Belarus