Rest in Belarus in November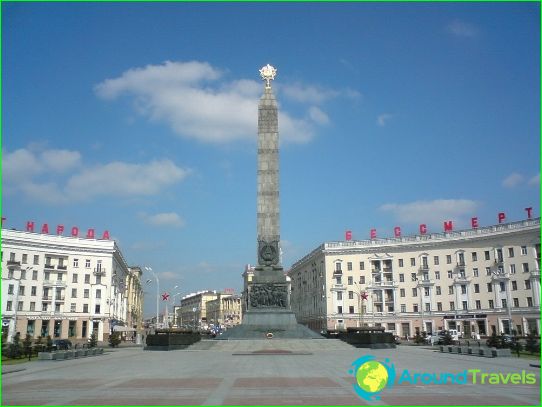 In November, the weather in Belarus is getting cold,characterized by fog and high humidity. In addition, in the last month of autumn rains are possible with sleet. In November, the daytime temperature ranges from 0C to + 5C, but night frosts are possible. Despite this, the rest will bring a pleasant experience.
Holidays and festivals in Belarus in November
In Minsk, the largest film festival is held,"Falling Leaves" known as the International Film Festival. Film Forum lasts about a week. At this festival come to the film industry professionals and cultural figures, fans of cinema. The competition part of the films are in the following sections: feature films, documentaries, films for children and young audiences. Thus, the "Falling Leaves" attracts people of different ages and with different interests.
Ukrainian and Russian youths often plansRest in Belarus in November, after the 17th, the Day of the student, differs very popular. History of the International Day of students began October 28, 1939 in Czechoslovakia. On this day, students and teachers came to the demonstration, but the authorities dispersed the protesters and shot all of Jan Opletal, who studied at the Medical Faculty. 1,200 participants were sent to death camps, nine were executed. In memory of these events was established International Students' Day.
In Belarus, 17 November decided to hold concertsand festivals, flash mobs and themed events, competitions and sporting events. Each Belarusian university is involved in organizing the festival, which becomes cheerful and noisy.
Official travel video clip Belarus
Photos recreation in Belarus