Rest in Belarus in September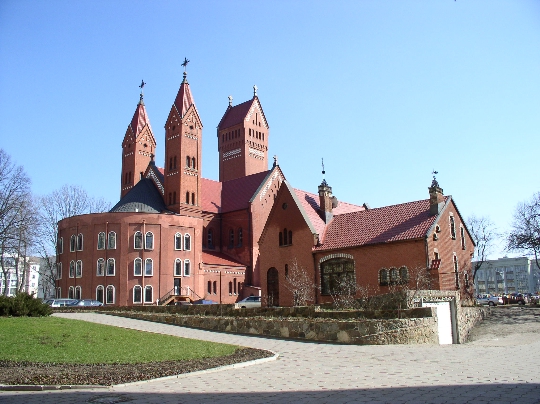 September - one of the best months for a holiday in Belarus, since at this time the heat subsides, but the weather can still be called good.
afternoon air can be warmed up to + 12 ... 16C, and forNight can be cooled to + 5 ... 12C heat. The average daily precipitation may fall to 27.4 mm. Rain usually falls on the second and third decade of September. In the second half of September, set cool, overcast weather.
In the last week is usually much colder, andthe air temperature drops to three - seven degrees. The period witnessed the first frost. If you plan to arrive in Belarus in September, the best option will be the first half of the month.
Holidays and festivals in Belarus in September
Folk Festival "Kamyanіtsa" different specialcolor and allows many people to discover the traditions and culture of Belarus. Guests can see the authentic wooden architecture of XVIII - XX centuries, the works of artisans, pictures, taste national dishes. The festival traditionally turns on the concert of Belarusian and foreign groups, which serve the folk genre.
As of September accounted Day of Belarusianwriting that made presentations to celebrate the mass media and publishing houses, exhibitions, postcards and photographs, the work of literary and musical workshops. Anyone can get closer to the national creativity.
September 13 marks the Day of the city of Minsk. The program includes numerous concerts, sporting events, festival of historical reconstruction, the exhibition-fair. fireworks can be seen in Minsk completion.
International festival of ethnocultural traditions"Call of Polesie" - a unique opportunity to learn the ancient cultural traditions, authentic folk rites, to try national dishes and drinks. All guests can visit the exhibition of souvenirs and see the concert choirs. Pastime promises to be interesting!
International Animated Film Festival"Animaёvka" - a chance to learn the peculiarities of modern cinema all over the world to visit the exhibitions of artists and craftsmen, to see plays, attend master classes.
Take a chance to spend time interesting and rich in Belarus!
Official travel video clip Belarus
Photos recreation in Belarus