Tourism in Belarus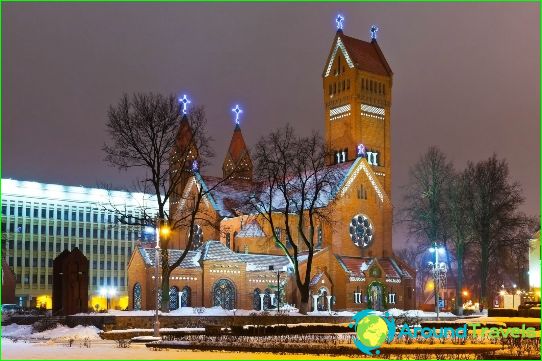 The country is located in the heart of Europe andsurrounded by the leaders of the world's tourism business, I could not help but take a course on the rest of the foremost systems. Tourism in Belarus is developing very actively, and in different directions.
The most popular of them are:
eco-tourism, whose main purpose - visiting numerous national parks and nature reserves;
historical excursions and tours of cultural sites;
etnoturisticheskie sightseeing tours that introduce the traditions, rituals, cuisine;
agrotourism, which will provide an opportunity to plunge into the recent past of the country;
Event Tours to mark the important memorials in the history of Belarus and various international festivals.
Bialowieza Forest - the pride of the Belarusians
Main is located in the territory of National ParkBrest region. He was regarded as a unique five hundred years ago, and therefore restricted the production of animals and birds. King of the Bialowieza Forest - bison, impresses with its size and power. Besides him, the inhabitants of the pristine forests are wild deer, elk, wild boars, wolves and other animals.
For children, it is of interest fabulous palaceBelarusian Santa Claus, which is open to the public and in the summer. Another highlight for the tourists coming here, it is a visit to the museum complex "Brest Fortress", at the time of its fortifications repeatedly stopped the onslaught of the enemy.
Languages ​​Radziwills
For many centuries the seatRadziwill, one of the richest European dynasties, was a palace in Nesvizh. To date, in a renovated castle placed the exposition of the National Historical and Cultural Museum-Reserve.
This place sets new records annuallyattendance is the main hallmark of Belarus, which is confirmed by many local and foreign tourists who have visited here and dream to come back here.
All - on holiday!
Each country has its own anniversaries, holidaysand traditions of their conduct. Belarus - is no exception, but to participate in national ceremonies and important cultural and historical events gather many guests of the country.
Among the most popular:
"Christmas Carols" with their cheerful songs and dances, divination and Koleduvane;
"Mardi Gras" - a meeting of the spring, which is accompanied by fragrant pastries thin pancakes, outdoor games and a traditional fire stuffed tradition of winter;
Celebration of Ivan Kupala, when the overnight lead dances, let the wreaths on the water and looking for a magic fern flower that opens the treasures and gives wisdom.
Official travel video clip Belarus
Photo