Trip to Belarus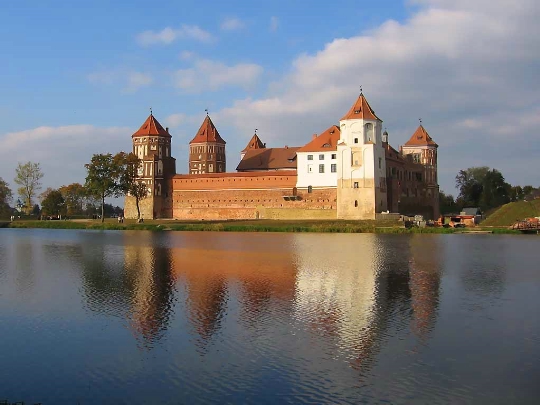 Since this is the near abroad, nothing special trip to Belarus promises, but nevertheless something about transportation options in the country need to know.
Public transport
The movement in the country - right hand. At the same signs from those in Russia are no different. Pavement in good condition. A total length of roads in the country a little more than 51.5 thousand kilometers.
In the country it's best to travel bytheir own vehicles. But if that is not, you can use the bus or train. This travel cost is not too expensive. But we need to remember when choosing an option from the bus, which is quite obsolete for the most machines.
Metro is only in Minsk. This is a very convenient way to get around the city. Trains depart from the stations on the average every three minutes. Metro has only two branches intersect at the Oktyabrskaya station. For directions, you will need a special badge. It will leave you at the entrance to the subway in special gate.
Throughout the country there is a toll highway. It is unique and connects Brest with Moscow. The fee is a dollar with passenger cars and $ 15 with a heavy-duty trucks.
You can take a taxi if you wish. The car can be caught on the street, or call on the phone. Official taxis are metered, so when planting, make sure that the driver of his included. But you can just negotiate the price of the trip in advance.
Throughout the country there are several large rivers that are navigable. It Pripyat, Dnepr, Berezina, Sozh, and the Dnieper-Bug Canal.
airlift
The main airport-complexes of Belarus: Minsk - 2 (National Airport, located in the capital of the country); Minsk - 1; Brest Airport; Vitebsk; Gomel; Grodno; Mogilev.
The official airline of the country is the company "Belavia". In addition to her work in the territory of the airline "Transaviaexport" and "Gomelavia".
Railway transport
The railway network covers the entire territory ofcountries. Transportation is carried out by public company "Belarusian Railways". It is this carrier serves more than half of all passenger traffic in the country.
Car rental
You can rent a passenger, if desiredcar. To do this you must have more than 21 years, and your driving experience at the time of application must be more than two years. Pay for rental cars can be both in cash and by credit card.
Official travel video clip Belarus
Photo