Airports in Belgium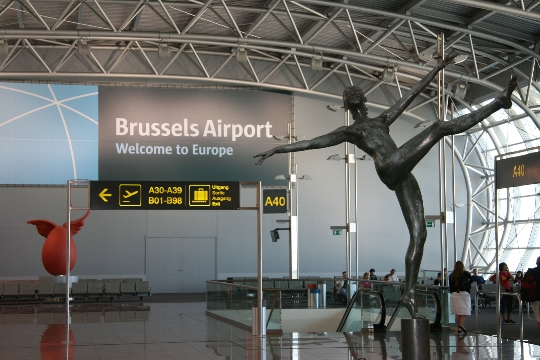 Visit Belgium and try her famousChocolate - a great idea for a small vacation or holidays. Typically, this country is "in conjunction" with others in sightseeing tours in Europe, but the Belgian airports here and let you take a solo trip.
International airports in Belgium
Among the airports with the status of the Russian popular tourist capital. In addition there can be a country, landing in other ports of the air:
Liege airport receives mainly trucksplanes, but in his field often land and tourist charters. This Belgian airline airport fly TunisAir, Pegasus Airlines, Beiie Air, Thomas Cook Airlines Belgium. All details on the site - www.liegeairport.com.
Tourist charter receives and sendsinternational air port of Ostend-Bruges. City, where the airport is located on the west of the country. In Bruges sit side Freebird Airlines, Jetairfly and Tunisair, voyages in Antalya, Barcelona and Tunisia respectively. The distance from the city center to the airport - just over 20 km. Official website of Ostend-Bruges Airport - www.ost.aero.
Kortrijk-Wevelgem Airport in the west receives aircraft of private companies. Explore the possibilities of this air harbor on our website - www.kortrijkairport.be.
The international airport in Antwerp, Belgiumis a place of permanent deployment airline CityJet and used for some charter and scheduled flights Jetairfly, flying to Barcelona, ​​Berlin, Rome, Alicante. While waiting for the flight at the airport of Antwerp you can visit the Museum of Flight, and transfer to the city is accessible by taxi or bus. Official Site - www.antwerp-airport.be.
metropolitan area
Belgium Airport in the capital - the mostpopular with travelers. It is located 8 km from the city center and is connected with them by train and by bus. Trains depart every 20 minutes and after a quarter of an hour the tourists arrive at the central station of Brussels.
In Belgium you can fly from Moscow every day from Sheremetyevo, using the services of airlines "Aeroflot" and Brussels Airlines. Travel time will be less than 4 hours.
The small town, which is the capital's airport, Zaventem is called. These air gates of the country were awarded the title of best in Europe in 2005.
All airport facilities are located in the sameterminal. On the ground floor there is a railway station, arrival - at the second level, and the flight is carried out on the third floor of the terminal. Two piers in the departure hall of the main passenger flows are separated:
From the pier gates A fly aircraft in the EU.
In Pierce used to send the sides outside the Schengen area.
Wireless internet is available free of charge infor half an hour, after which the right of entry will have to buy. Duty-free shops are located in different areas of the terminal, and willing to wait a long dock with comfort it provides its services, modern hotel in front of the terminal building.
Airport Website - www.brusselsairport.be.
Photo