Outlets Belgium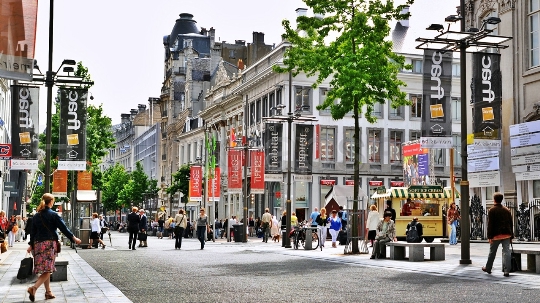 In Belgium, there is something to look even sophisticatedtraveler, but shopaholics pay attention to this small European country in connection with the urgent need has arisen to buy diamonds. Long traditions of King cut gemstones are not lost and to this day, and in the old streets of Antwerp, like hundreds of years ago, can still be found the workshops, where the diamond processing skills solemnly handed down from father to son. But not only the "girl's best friend" sold in the heart of Europe for good price. In Belgium, outlet shopping, you can always get hold of excellent specimens of fashionable shoes and clothing, pay for that will need only half the original price stated by the manufacturer.
Count the benefit
With pocket cherished Schengen cantravel through EU countries without additional bureaucracy, and therefore the program of visits to outlets in Belgium is conveniently combined with tours not only at home Manneken Pis, but also in Germany, the Netherlands and Luxembourg.
As with other outlet shopping in Europe, Belgianacts of VAT refund system. For paid tax of between 10% to 17%, you just ask the cashier to write out a special check Tax Free shopping and save packed in the back before crossing the border. The minimum amount of the check necessary for the system to work, should be checked directly at the outlet of Belgium.
Additional bonuses are waiting for customers in the traditional sales periods, which usually start in the shopping centers of the Old World after Christmas and mid-summer.
The magnificent duo
Nearly a hundred boutiques representing shoesclothes of famous European designers, waiting for visitors to Maasmechelen Village on the border with Belgium, Germany and the Netherlands. A hundred kilometers from Brussels, the easiest way to overcome a rented car on the highway A2 / E314, or on a train going from the main railway station in the Belgian capital to Genk station. Outlet is open from 10 to 18 hours every day except Sunday.
At the border with Germany, the town of VerviersIt is another attractive point of interest for the shopaholic. This outlet of Belgium has forty shops where it is profitable to buy products of famous manufacturers. The auto should look for the intersection of the motorway E42 to E40. Not far from the junction and is Ardennes Outlet, which is open daily, except Sundays, from 10 to 18 hours.
Photo