Traditions Belgium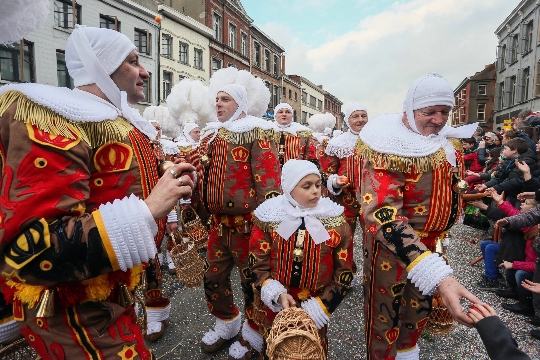 Lace and diamonds - this business carda small European country, modestly lost in the Old World, between France, Holland and Germany. But not only the diamond cutting and needlework are living descendants of the ancient Celtic tribes. Other numerous traditions of Belgium often cause the influx of tourists to its cities and towns.
Bored? You just do not know how to have fun!
Belgians often called boring people, butthe French or the Germans, thinks so, simply do not have got a real friend here. Modern resident of Belgium has a calm disposition, prudence, thoroughness in decision making and enough religion to once a week to attend church.
By the way, the tradition of the church holidaysBelgium prescribe celebrate with a special scale. Take, for example, the Ascension in the town of Brugge! For over eight centuries are arranged spectacular processions, in which the monks are involved with the cup of Christ's blood. In the town of Bern church leaders spend penitents procession, during which drag heavy crosses in memory of the Savior's agony.
Festival of flowers, or music festivals -secular events. They decided to visit with your family, but by the end of the celebrations - to arrange dinner at one of the city's restaurants. Nail menu of any of them - beer brewed in full accordance with the traditions of Belgium.
Sweet life
But not a single beer alive today Belgians. Equally passionate their love for a long time was the chocolate. There are thousands of large and small chocolate shops, shops and even boutiques where exhibited various products of local confectioners.
Traditions Belgium prescribe local chocolatiersin every possible way to experiment. As a result of experiments on the sweet light once appeared candy with praline filling, chocolate bars with basil, sea salt and hot pepper sauces and even for pates and fish based on cocoa beans. Yes there sauces! The famous beer local craftsmen adapted themselves to bottle of pure chocolate spite stereotypes and notions of product incompatibility. Opened in Bruges Chocolate Museum - one of the most visited in the country, and in some restaurants of cocoa beans in different variations present in each dish from soups to desserts.
Photo