A trip to Belgium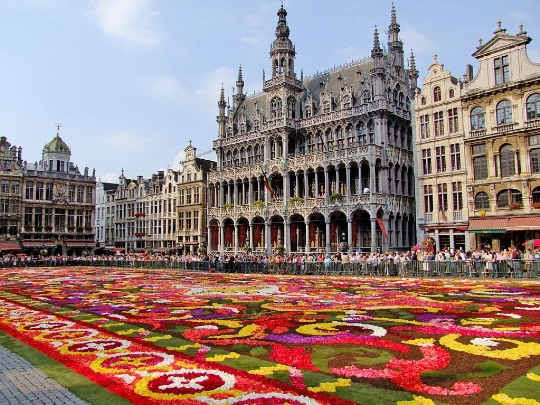 Belgium - relatively small and somehowhomely state. And a trip to Belgium will give you a comfortable journey for European State survived a huge number of architectural monuments of the Middle Ages.
Public transport
The main representatives of public transport - trams and buses. In the capital city of Antwerp, and there is also underground.
Conveniently, a ticket for all modes of transport a single. In addition, to travel around the capital can use the tickets. Thus there are several types of them.
You can take a taxi, which are in the cities of a great many, if desired. Find specialized parking is possible in large areas around railway stations, major hotels.
Railway transport
Buses used exclusively for the urbanand suburban routes, the primary way to travel around the country is a train. rail route network is so extensive that a trip from any locality of the country to its capital in less than two hours.
The main railway hub of the country - Brussels. Here is just three stations through which follow almost all trains.
Belgium Trains - the fastest in Europe. They are very easy to use and follow strictly on schedule. The fare is quite high, but the passengers are invited to take advantage of discounts and privileges. If you plan to travel a lot by train it, it is best to buy only travel "EvroDomingo Belgium."
Cars
Very convenient travel option - the car. The roads in the country and in excellent condition. At the same time all the tracks are free and well lit at night.
To rent a car you need: driving license international and national sample; paid by the insurance; passport; credit card.
Bicycles
In the summer for Belgium convenient to travel by bicycle. Rent it can be in any city. At the same time most of the roads have special cycle paths.
You may want to take a trip around the country hitchhiking.
Water transport
On the territory of the country occur deep rivers -Rupel, the Scheldt and the Meuse. Riverbed Rupel suitable even for ocean vessels. For tourists provides boating and boats. City of Antwerp - one of the largest ports in the world.
Aviation message
Not far from the capital is the national airport. Getting to the complex is possible on the bus, train or bus. In total there are four airports. Carry out air travel and private jets.
Photo