Toronto suburbs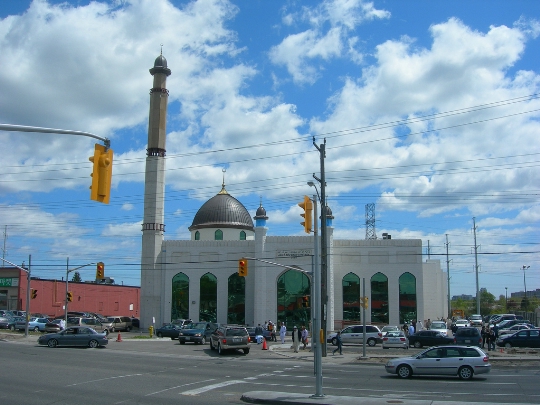 Megapolis Toronto - one of the largest not onlyin Canada and North America. He is considered my home for more than two million people, and together with the suburbs of Toronto forms a five-million agglomeration. "Canada's economic engine" is also a major tourist center, receiving hundreds of thousands of visitors from around the world each year.
White cliffs of Scarborough
This Toronto suburb is bordered by Lake Ontario,and he was named after the English town of Scarborough in North Yorkshire. The wife of Colonel John Simcoe, walking with her husband along the newly founded city of York, who later became Toronto, decided that the rock shoreline remind her English landscape in his native town of Scarborough. So the future suburb of Toronto in Canada was called, and the white precipices Scarborough became today a favorite place for walks and locals and tourists. Natural attractions rocky Scarborough allowed to receive the title of the greenest areas in the metropolis.
With the world on a string
Other suburbs of Toronto did not differ abundance of attractions, but some interesting facts about them may well attract the active traveler:
In North York, the second most widely spoken languageafter English is considered to be Russian. It says almost 15% of the population of the region, and therefore get bored at home of Russian tourists here always recommend an excellent restaurant and a shop with dumplings with black bread.
In the Toronto suburb of Etobicoke can beholder colorful panoramic photo of the central part of the city with the famous TV tower. It is enough to take a walk at sunset in the park named after Colonel Samuel Smith.
The miracle of the Great Lakes
Once in Toronto, it is worth spending a day andride toward Niagara Falls. This natural wonder is located just a hundred kilometers from the metropolis and consists of three waterfalls, each of which has a height of more than fifty meters.
"Horseshoe" is best seen from the Canadianshore. The width of the water stream is nearly 800 meters. "American Falls" twice already, and the "Veil" appears on the background of a small brook. At the bottom of the huge water flows can be considered close to a small pleasure boat and get a fair share of adrenaline from the roar of the elements a few dozen meters from the side.
The town of Niagara Falls, located in the vicinity ofNiagara Falls, will delight the traveler an abundance of souvenir shops, where a miracle of nature depicted in numerous circles, t-shirts, caps and calendars.
Photo