Education in Canada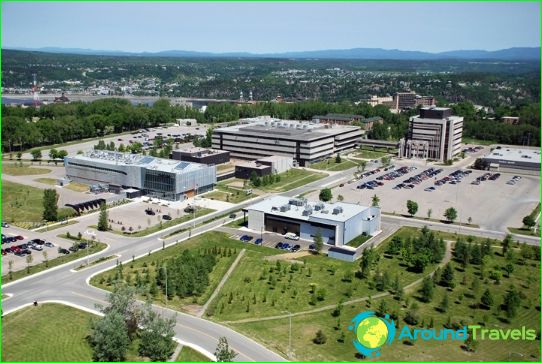 Education in Canada is built on the British pattern and has the following advantages:
High quality teaching (students undergo training at the world level in a wide range of professions, getting the most advanced knowledge and experience in the specialty);
Reasonable tuition fees (less education in the United Kingdom or the United States);
The ability to receive training in English and French (to choose from);
The ability to master the English language courses (eg, in special summer camps);
Ability to obtain a master's degree or PhD in a solid Canadian university;
The presence of close interaction between students and teachers;
Particular attention is paid to scientific research;
Diplomas Canadian universities are highly regarded throughout the world;
The ability to legally stay and work in the country after education (1-3 years).
Canadian universities teach students accountingaccounting, information technology, web design, hotel and tourism management, business administration, and so forth. In addition to the classical educational programs in Canadian schools are practicing a unique, which is not taught in other countries.
In addition to training, the students will be able to Canadian universitiesactively spend their free time (theaters, sports, mountain biking and horseback riding, rafting classes, playing tennis).
Admission to Canadian Universities
Canadian colleges and universities do not requireentrance exams - they pay attention to the assessment of the major subjects in the certificate or diploma. In some cases, prospective students may be required to write a motivational essay and pass an interview.
Passing the entrance test is mandatory for those who are going to study competitive specialties, such as those associated with medicine.
Those wishing to obtain a master's degree, in addition to knowledge of the English language and diploma have to pass a special test, to submit their research papers, recommendations, etc.
Getting educated in Canada, students have the right to work no more than 20 hours a week. The exception is during the holidays - is allowed to work full-time.
Studying in Canada, you will be able to receive a quality education at an affordable price and the ability to work legally in the country after graduation.
Photos schools in Canada