Features Canada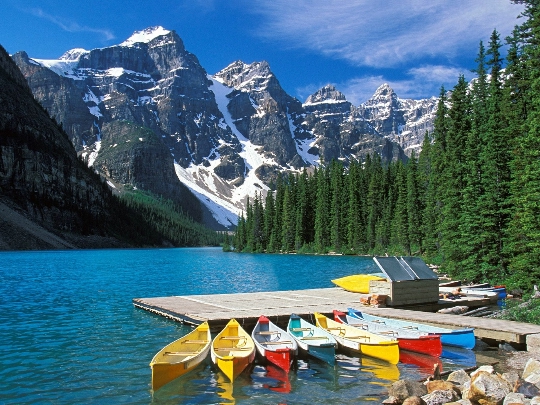 Many legends about Canadians ... What are they? What features of the way of life you can mention? National Features Canada always delight and surprise people.
Individualism
Most often, Canadians tend to beself-reliant and independent. This is due to the fact that they see themselves first and foremost as a person, not a family member of society. Without a doubt, this contributes to the so desired success in life.
emancipation
Canadians tend to universal equality, wantto be free from prejudices, conventions. For this reason, the ratio of people should not be affected by the following information about them: gender, age, social status and position.
Limited friendliness
Canadians are in a special way to work. At the same time the attitude has a significant effect active pace of life. So, what should be noted the characteristic features?
Canadians do not tend to establish friendly relations, despite the fact that it is customary in many other cultures, nations.
Canadians perceive themselves as independent people. In connection with this, a person can live in a mobile society and change the city work. Establishing a close friendship can interfere with the appearance of independence and rapid development, new heights.
Friends can be work colleagues or school, neighbors. Thus, a change in the place of study or residence leads to a drastic change in terms of communication.
Newcomers often do not understand the attitude of Canadians tofriendship, and therefore often creates difficulties in communication. However, such a position is a result of the search of the happiness, in spite of the need to exercise mobility and resistance to changes in its environment.
Communication also is not the way to thisEuropeans are used to. During a brief meeting Canadians can discuss the weather, sport, their mutual friends and work. At the same time talking about politics and religion often tend to avoid. About personal relationships, health can only talk with his close friends. The best form of communication is a dialogue with the ability to speak, to express the idea.
Canadians tend to make calls in a quietmanner, even if you can not reach an agreement. Foreigners often think Canadians cold people, but in reality it is a mistaken belief.
Pragmatism
Success is usually expressed in a good salary, his home, the prestigious transport. Everyone respects money. This suggests practicality honor education work.
Features way of life have allowed Canada to become one of the best countries to live in.
Photo