Canadian Resorts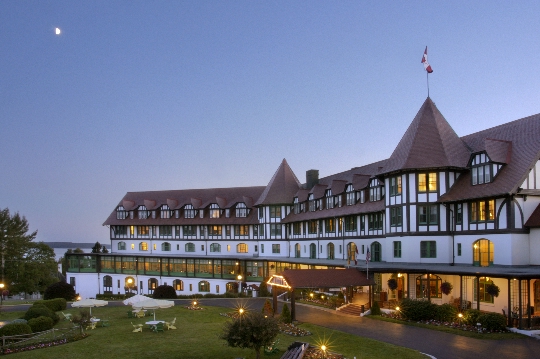 Ride on Canadian slopes - a dream of a hugethe number of Russian skiers. They believe that even the snow the other in the western hemisphere, and because sophisticated and passed all the tracks of the old woman European athletes resorts Canada seem very enticing. So whether it can be understood only by putting skis on one of the slopes of the Canadian Rockies, where the name alone sounds music for the true connoisseur of high speeds.
Star or the King?
Two of Canada's most famous winter resort in British Columbia each year become a place of attraction for many thousands of sufferers get their adrenaline:
The first guest of the resort Silver Star has flownthrough the local slope in 1930, and since then the track in the Okanagan Valley region is not empty any winter day. Here are the double "black" trails, the complexity of which is truly beyond, but also for beginners is where to try your hand and roll out new skis. The length of the long descent to the Silver Star is eight kilometers, and nine lifts do not allow arise queues of eager to quickly be on the mountain.
Up to twelve meters of snow falls annuallyCanadian resort with a romantic name King Celina. This created ideal conditions for off-piste skiing, a third of the slopes marked in black, and the same is for their "green" skiers. Snowboarders will find on the slopes of the King Celina snow park and pipe, made on the last squeak winter fashion.
Sun Peaks Nancy
Sportswoman of the century named Canadian journalistsOlympic champion Nancy Greene. Today she manages the ski resort in Canada, located in one of the most beautiful places of the country. Sun Peaks - the three peaks in British Columbia, on the slopes of which are equipped with first-class runs, ski lifts were built, there are chalets, hotels and apartments.
More than a hundred runs Sun Peaks canboasts the different markings on complexity, and, there is also a double "black" route, and "blue" slopes, and a unique opportunity for beginners. School instructors under the direction of Nancy Greene - one of the best not only in the country but on the continent, and the tutorial "Ski Sisters" is specially designed for safe training representatives of the fair half of mankind.
Photo