Makhachkala Airport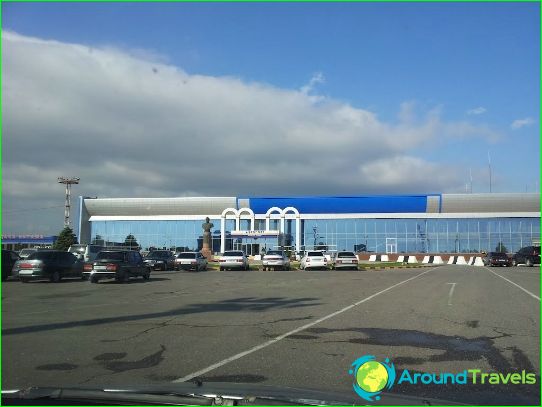 Uytash - Makhachkala Airport is located 16kilometers from the capital of Dagestan, near the Caspian city. Runway airlines covered armobetonnom, has a length of 2.6 kilometers. The airport has a first-class status, and is capable of receiving any type of aircraft, from small to wide-body Boeing 737.
Airport cooperates with ten airlinesthe world, among them the well-known Russian carriers VIM-Avia, UTair, Ak Bars Aero and others. Passenger air harbor is more than 400 thousand passengers a year.
The airfield is also used by aviation companies of the Russian Federal Security Service and Ministry of Internal Affairs.
Today in Makhachkala airport serves directflights to Istanbul, Dubai, Aktau, Moscow, St. Petersburg and other Russian cities and abroad. Ticket prices for the last time significantly decreased due to organic business management.
Until recently, the airport in Makhachkala was the main hub of "Dagestan Airlines". At the moment, there is stationed airline "RusLine".
In the future, the airline plans to openair transport in Mineralnye Vody, Vladikavkaz, Sochi and Astrakhan. Updated fleet, negotiations with new carriers. The main objective of the airport in Makhachkala - to restore air service budget in the popular tourist countries.
Tools and Services
On the territory of the airport complex Uytashall the conditions for the comfort of passengers. There are cozy lounges, a medical center, mother and child room, luggage storage, duty free shops, cafes and ATMs. Organized work desks selling tickets, currency exchange. On the forecourt it is equipped with a parking of personal vehicles. Hotel "Airport" is to rest, just a hundred meters from the terminal building. Book a room at the hotel through the Internet or by phone.
Transport
From the parking lot Uytash airport to the city of KaspiyskIt can be reached by taxi, where a transfer already get to the capital of Dagestan. City taxi service also offer their services for passengers. Knowing the specifics of these places, you need to take into account the fact that taxi drivers generally fill all the seats in the car, so sometimes you have to wait.
Photos of Makhachkala Airport