The airport in Mineralnye Vody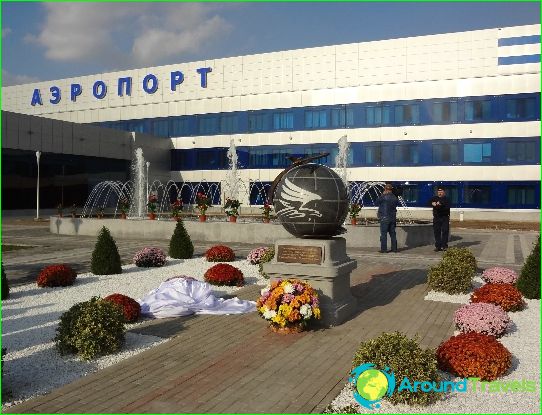 The international airport in Mineralnye VodyIt is the largest in the Stavropol region and in the south of Russia. It is distant from the city center 4 kilometers and connects it with the major aerouzlami Russia, Europe and the East.
Transport infrastructure
The airport in Mineral Waters, which is located notOnly with respect to the city itself, but also the neighboring resorts of Elbrus, Arkhyz and Teberda. From the railway station Mineral Waters "air gates" of the city bound bus routes number 10 and 11, the latter is the same, and to the bus station. At the railway / train station you can take the electric train going to Pyatigorsk, Zheleznovodsk, Kislovodsk and Yessentuki. And on the forecourt can buy tickets for buses going in the same directions. The passenger terminal is located at the intersection of highway "Kavkaz" highway M29 and "Mineral Waters - Kislovodsk - Karchaevsk 'A157, which makes it very convenient for those who decided to get to the airport by private vehicles.
Parking
On the territory of the airport complexMineral Waters arranged parking, designed for a different length of storage of cars. The first 15 minutes use of the short-term parking are free, the next hour - 150 rubles, further - 200 rubles per hour.
For those who move to electric vehicles, onthe territory of the airport complex is a special station equipped with "charging" for all brands of electric vehicles and charge at the same time allowing just two machines.
Shops and cafes
At the airport, waiting areas and caféscoffee shop, offering visitors and guests to satisfy your hunger and enjoy the waiting time. In addition, the air station Mineral Waters are bank branches and ATMs, currency exchange, post office, pharmacy and souvenir shop and a stall with printed materials.
Baggage
To passengers feelcomfortable while waiting for check-in, airport in Mineralnye Vody offers convenience lockers and baggage wrapping service where your suitcase or bag is wrapped in a special dense protective film to help prevent things from contamination or damage during transport.
Photos of Mineralnye Vody Airport