Airport Stavropol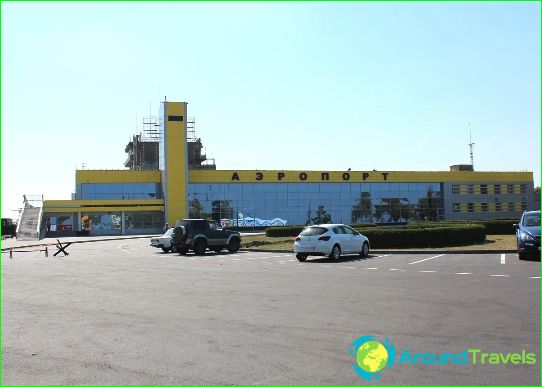 The international airport is located in Stavropol12 kilometers from the city towards the north-eastern part, refers to the first-class airports and residents of the region opens airways to any country in the world. Its area is 400 hectares and includes 13 parking spaces for aircraft maintenance.
The runway of the aerodrome has a length of 2,600 meters, which makes it possible to take various types of aircraft, including airliners and heavy.
The capacity of the airport is more than a million people a year, not counting freight and mail traffic, which make up about 2 million tons per year.
History
Stavropol Airport (his middle nameShpakovskoye - given to him at the place of dislocation near the village Shpakovskoye) was built in 1963. In parallel with the civil divisions of the border are based Russian Air Force.
In the early 90-ies of the last century Airportlinked the region more than a 60th the cities of Russia and foreign countries. The day served by over 20 flights in various directions. However, the crisis in the country has prevented the development of the airline to the fullest. And, unfortunately, today here are performed only flights to Moscow, St. Petersburg and Greece (Thessaloniki).
It is worth noting that in recent years the airportIt is developing steadily, and in the near future it is expected a big change. Passed terminal upgrade, increased the number of flights is planned construction of a new hotel.
Tools and Services
In the Stavropol AirportIt represented the minimum set of services. There is a mother and child room, luggage storage, a comfortable waiting room, a small cafe. Work Stand books and magazines and a box office ticket sales, free car parking is available in front of the terminal building. Metropolitan Police Department provided round the clock security of the airline.
Not far from the airport is organized twenty-four hours of car parking fee.
Transport
From the parking lot Airport runs regularlyminibus route №120 «Airport - Bus №1». From Mikhailovsky, bus stop "District Hospital", at the request of passengers will take bus to the airport.
The most relevant mode of transport for todayDay is a city taxi. It can be ordered over the phone from the aircraft while still in the air. The fare in the taxi was 400 - 500 rubles, depending on the final destination.
Photos Stavropol Airport