Santiago Airport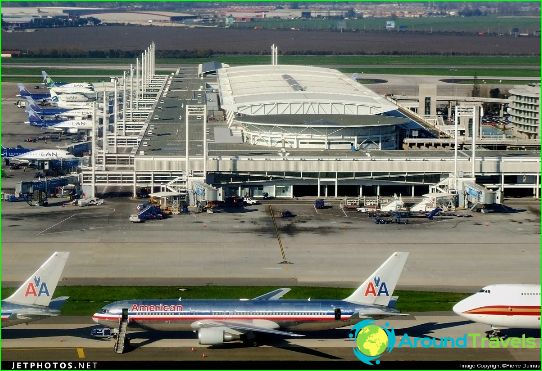 Chile's largest airport is located in the capitalcountry - Santiago. The airport is the name of the founder of the country's air force - Arturo Merino Benitez. Also, the airport is often called the name of the commune in which the airport is located - Pudahuel airport. The airport is located 20 kilometers from the center of Santiago. It is the largest in the country in terms of passenger traffic and the number of takeoffs and landings improved.
There flights are serviced in more than 40directions in the cities of Europe, America and Oceania. At the moment, the airport takes ninth place in Latin America in terms of passenger traffic, serving over 15 million passengers annually. And the number of flights served by the airport is in sixth place in Latin America, has served more than 120 thousand flights per year.
As the main airport site used by companies such as LAN Airlines, Sky Airline and PAL Airline. At the same LAN Airlines airline serves more than 80% of all flights.
Santiago Airport has two runways, length of 3800 and 3748 meters.
In addition, the Chilean Air Force based at the airport.
services
Airport Aruturo Merino Benitez offerspassengers on the road all the necessary range of services. Hungry travelers can visit cafes and restaurants and enjoy delicious local and international cuisine.
In addition, you can buy the necessary goods in the shops. If necessary, passengers can contact the medical center, located directly at the terminal, or buy the necessary medicines in a pharmacy.
Guests can make use of the airport ATM, luggage storage, email address in bank branches and currency exchange, etc.
Getting there
Between the airport and the city established roadmessage. A tourist can get to Santiago by taxi or bus. The most popular option among tourists - a taxi. The city can be reached in around 40 dollars. It is worth noting that a taxi is better to order from the official stand, which is located in the arrivals hall.
The alternative - a bus. On the bus to the Universidad de Santiago subway station can be reached in around $ 3. The bus runs regularly starting at six in the morning until midnight.
Photos Santiago Airport