Coast of Chile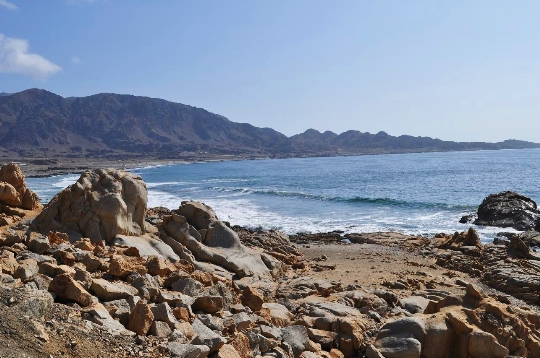 Rest on the coast of Chile - the study of wine-making tradition (there are many wineries in the country), a visit to the thermal baths and beaches with white sand and turquoise water.
Resorts on the coast of Chile (the benefits of rest)
A feature of the Chilean resorts onthe Pacific coast, is a pretty cool water and strong winds that are favorable for surfing. It's worth noting that on the local beaches you can go completely free, but entrance to the beaches, located on the territory of national parks, will have to pay (the same applies to the rental of umbrellas and sun beds).
Cities and resorts on the coast of Chile
Viña del Mar: here it is necessary to visit the International Song Festival (February), Renaca Beach beaches (famous for a variety of entertainment and restaurants that serve seafood and snacks with cheese and bacon on pearl shells) and Caleta Abarca Beach (fame brought him quiet coves and rocky shores) the Museum of Fine Arts (Palace Vergara), concerts and exhibitions in the former palace of the oligarch Carrasco, play games of chance in the Municipal casino, see the "flower clock", exotic and unique species of plants in the national Botanical garden.
Arica: excursions include a visit to the Cathedral of San Marcos, El Morro Hill (offers a stand on the observation deck), the Museum of Mar de Marika (here there is a tank with a mini-ecosystem of the ocean, as well as more than 700 species of snails). As for a beach holiday, take a look at Playa Chinchorro and Playa La Lisera (these beaches are the cleanest on the coast). In addition, during your holiday in Arica should attend the football matches at the stadium Estadio Carlos Dittborn.
Antofagasta: the city offers to acquire tropical fruits and handicrafts at the Central Market, capture yourself in the picture on the background of the picturesque cliffs of La Portada, visit the nature reserve "La Chimboy" (there are organized safari, during which you can watch the animals and birds), play tennis or golf on the green meadows. With regard to the local beaches, they delight tourists clean sand and opportunities for diving (Playa Hornitos, Playa El Huascar). In addition, along the riverside, you can find a variety of hotels and sports centers.
Iquique: the city offers to visit the palace Astoreka and the Regional Museum, Playa Cavancha beaches (in the winter, thanks to the strong waves, it is in demand among surfers, but if you want to drive on the waves here can be a year-round), Playa Blanca or Playa Huayquique, as well as go on a mountain bike in the desert Atacama.
If you are interested in beach holidays in Chile, here you will have to wait for the beaches, famous for its cleanliness and beauty of the landscapes.
Photo