Education in Chile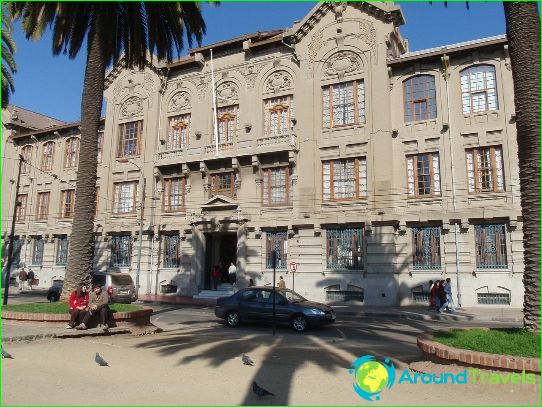 The hospitality of the locals, beautiful nature, unusual culture, a good education - all these advantages make Chile attractive for foreigners.
What advantages does education in Chile?
The opportunity to study in the daytime and evening forms of education;
The ability to receive high-quality education;
The ability to learn Spanish;
Ability to pass a professional practice with the prospect of future employment;
Chilean university diploma is recognized in the United States, Canada, China and the EU.
Higher education in Chile
Diploma of Higher Education may be obtained by enrolling and graduating from the professional training center, profinstitut or university.
Over the 2-year study in the center of professional traininggraduates are awarded the qualification of "technician higher level." Studying in profinstitutah as possible to become a technician of the highest category, as well as to master a number of other specialties. The University can also study different specialties for undergraduate, master's or doctoral programs.
The universities of Chile students taken on the basis of PSU (entrance test).
Those who wish to study at the prestigious Chilean universitiesis received by the Universidad de Chili, Universidad Tecnica Federico Santa Maria. Those who arrive at the Pontifical Catholic University of Chile, will be able to learn many disciplines and research in the fields of science, economics, health, art and theology.
The university accepts students on an exchange: he collaborates with 300 universities in 45 countries. To participate in the exchange program students need 1-2 years to unlearn at the university in their home country, to get a student visa and master the Spanish language (need to pass the appropriate exam). For those who do not know Spanish, universities offer intensive language courses to take advantage of.
Language classes
Using language programslearning Spanish, students will be able to study in an intensive (20 lessons per week) Super-intensive (30 hours per week) or individual (involves training on the individual program in the rhythm, easy-to-student) rate.
MBA programs
Chile offers to get a business education that will build a decent career, not only in small, but also large companies, Chile and other countries.
Enrolled in the MBA program may internally, in absentia, remote and accelerated forms of training.
Working while studying
Foreign students may work in the period of study on a student visa for 3-4 hours a day.
Arriving to study in Chile, you will be able to study at a world-class university, a unique educational experience to learn the culture and people of Chile.
Photos schools in Chile