Metro Santiago: map, photos, description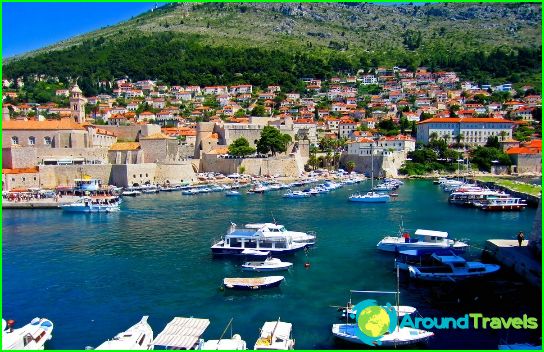 Santiago Metro - the most importantpublic transportation capital of Chile. The total length of its lines is 110 kilometers. For entry and exit of passengers and the transplant is open 108 stations and Chilean subway is considered the third largest in Latin America. Every day, its services are used by more than 2.3 million residents and visitors to the Chilean capital. Underground Santiago controls the state-owned company.
The official date of opening of the subway is consideredSeptember 1975. Then opened the first line connected to the San Pablo de la Moneda, and its length was 8.2 km. Finally, the construction of the first red line ended in 2010, and today it crosses Santiago from east to west.
Contemporary Chilean subway - the fivefull-fledged branches, most of which extended Green Line number 5 - 30 km. The shortest - branch blue 4A - 7.7 km. Part of the way of Santiago subway trains overcome under the ground, but there are elevated stations and areas, viaducts. Every day, the capital of Chile subway carries 2.4 million passengers, and the average speed of trains on sections of 60 km per hour.
The city government plans to build branch L3, length of 22 km with 18 stations and lines L6 - 15 km with 10 stations. The first is scheduled to be completed by 2018, and the second - in 2016 already.
The symbol of the Santiago Metro are threered diamond enclosed in a steel circle. Total subway cars represented by seven species, some of which - with rubber tires. All cars are modern and clean, the air in these air-conditioned, and the trains are produced in Spain, France and Mexico. Signs in the Chilean underground - in Spanish and English. Transfer station for passenger service - eight. Foyer stations and crossings are decorated with installations, photo works and sculptural masterpieces of local craftsmen.
Hours Metro Santiago
Santiago Metro is working on a very difficultschedule. On weekdays, the station opened in 5.35 in the morning and take passengers past 00.08 at night. On Saturday, the opening starts at 6:30 and trains run until 00.08, and on Sunday the Metro operates from 8.00 or 9.00 at some stations, and closed at 23.48. What is the reason of such a bizarre plot is not very clear, but the Santiago Metro - this is the case when a couple of minutes is everything!
Tickets for the metro of Santiago
The fare is about 1.30 US dollar and 670 Chilean pesos. Icon peso symbol is similar to the US dollar, and therefore the ticket price $ 670, said the box office is not to be taken literally!
Metro Pictures Santiago