Metro Valparaiso: circuit, photos, description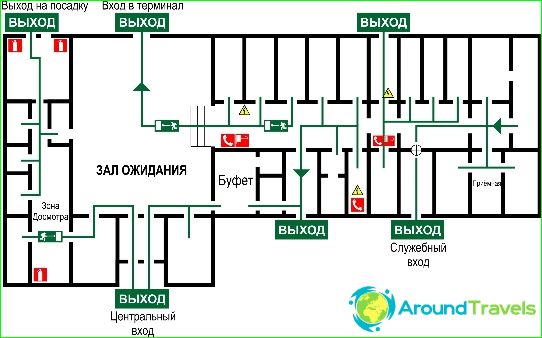 Valparaiso Metro opened in 2005 and wasan important part of the public transport system, not only in this Chilean city, but also in the neighboring Viña del Mar. First in Valparaiso has had a system of intercity rail transport purposes, but it was deemed obsolete. For the city, the population of which, together with Viña del Mar and other satellites has exceeded one million people, the metro was an excellent opportunity relatively quickly and inexpensively move within the metropolitan area.
Today, Metro has only Valparaisoline on which the entry and exit of passengers operates 20 stations. The total length of the route is 43 km and it passes between the Gulf of the same name and Limache. Train overcomes all the way for 50 minutes. The line is served by the cars produced by the French company Alstom. Total subway Valparaiso has about 30 compositions.
The route stretches from the east to the westalong the ocean. In Valparaiso the path goes along the ground, and out of the train windows offering great views of the bay. In Viña del Mar formulations go into the ground, and the underground subway Valparaiso becomes full.
Tariff zone on metro are indicated by differentcolor. All signs, station names, schema, and voice announcements in the subway of Valparaiso are performed in Spanish. On Limache Station you can transfer to many bus routes.
Hours Metro Valparaiso
Interval of trains on the section from Puerto toEl Belloto is not more than five minutes. In the next segment, connecting with El Belloto Limache station structure will have to wait about 15 minutes. Trains begin to walk about 6 o'clock in the morning.
Tickets for the subway of Valparaiso
Pay for travel on the subway can ValparaisoThe only way to acquire a contactless card. Billing directions in this Chilean subway depends on the zone in which the selected station. In addition, if payment is taken into account and the time of day, but because the map is required for presentation at the turnstile and the inlet and outlet. It increases the cost of travel and such a circumstance, as a way out of the subway at the same station, on which the passenger entered.
For children, there are benefits: child, no taller than a meter, free rides. Elderly and disabled people also enjoy certain discounts when paying for travel in the subway of Valparaiso.
Metro Pictures Valparaiso