The beaches in Limassol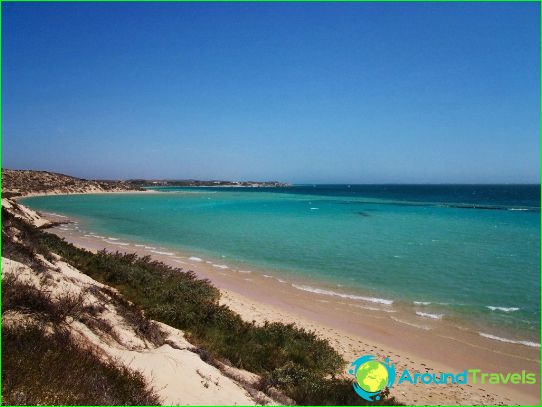 Magic Cyprus attracted in their possessiontourists from around the world, promising them a chance to rest so that the emotion and excitement enough for a whole year. People go there just because they know about the high level of local service, there are many proposals for tourists with different budget and wealth of exotic culture of Cyprus. Limassol beaches are collected on the golden sand of thousands of visitors, many of whom dream to come back here next year.
Limassol is considered one of the most fun citiesCyprus, if only because the night life here is very rough, and in the afternoon, local beaches are just bursting with tourists. The town often hosts festivals of all sizes, and beach discos have long turned to the traditional entertainment. Beautiful eucalyptus groves and original architecture make the city attractive for tourists, and the organization of excursions all year round is held here.
Why Cyprus?
What is so good why Cyprus beaches and vacationers are going it here? The reasons, in fact, very much, and most of them lies in the peculiarities of the local service:
proposals for any thickness of the purse delight of many tourists and fans once again to save;
local tavern offers a huge selection of national dishes;
many beaches are set pools, so holidaymakers can take a bath of fresh water after a swim;
Every tourist will feel all the charm of an individual approach, given its budget and preferences.
Pissouri Beach: For those who love peace
The beach is located in the eponymous village, whichIt stands out very beautiful and memorable landscape. The water here is very clean, crystal clear, so guests have a great opportunity to participate in training on the basis of the local diving school and dive with an aqualung. The local pebble beach - pebbles rather small, but for leisure travelers is likely to need a chaise lounge. On Sundays Pissouri beach is crowded because it was chosen by the Cypriots, but on other days the people here are much smaller. On the beach you can find many small taverns where visitors can taste the national specialties.
Clean sand and crystal waters
The best sandy beaches of Limassol - a Ladies'Mile Beach, Curium Beach. On the territory of both the beaches is made of beach equipment rentals and offers many opportunities for recreation adherents in sporty style. In this Curium Beach is considered one of the most beautiful beaches on the island, and the Ladies' Mile Beach - the most appropriate place for windsurfing. It is noteworthy that both the beaches can be found distant from the total mass of tourists nooks where you can enjoy a relaxing holiday and a pleasant rustling of golden sand.

Photos beaches of Limassol