Prices in Limassol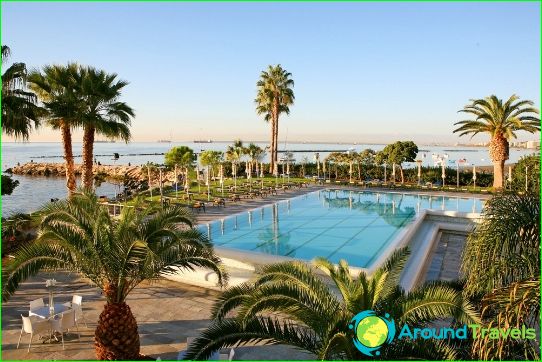 One of the most popular resorts of Cyprus isLimassol. Good value there is guaranteed to each tourist. There go families with children, young travelers and people aged. The excellent climate, comfort and a fascinating pastime - these are the factors that make the resort is very popular among Russians.
High prices in Limassol observed during the high season. Therefore, choose a tour or to book a room at a better long before the intended trip.
Accommodation in Limassol
Good hotels are located throughout the city. Closer to the center there are the famous hotels in Columbia Beach Hotel, Alasia Hotel and others. The average price per room is 80-100 euros per day. In Limassol you can find a cheaper room. The hotel has a 2 * comfortable accommodation for 25-30 euros per night. Almost every hotel has all the conditions for families with children. Tour in Limassol for three days costs 350-400 euros per person, if the accommodation will be in 3 * hotel.
The cost of activities and excursions
The main entertainment of tourists associated with the beachrest. The city is famous for its excellent beaches. They are clean, gentle and comfortable. Huge popular city beach and beach «Ladies Mile». There's all sorts of leisure entertainment provided. You can take a sightseeing tour, which costs no more than 80 euros per person. Interest is fishing, diving and catching octopus. Admire the evening allows Limassol sea trip on the boat or yacht. Tourists are invited to the Grand Tour of Cyprus for 90 euros per person. Tour of Limassol and Paphos with riding on donkeys costs 90 euros for adults and 50 euros for children.
tourist Meals
In Limassol, a lot of inexpensive cafes andrestaurants that offer a variety of dishes at reasonable prices. There you can taste the masterpieces of Greek and Mediterranean dishes. The average bill in a restaurant is 25-30 euro. Local taverns can eat pretty cheap.
If you go to prestigious restaurants, you will havemuch to spend. In the list of the most expensive resorts in terms of food at restaurants Limassol finished fourth. Lunch for four people will cost on average 80 euros.
If you plan to rent accommodation and eatyourself, better to buy products in supermarkets. Average food basket in Limassol is 115 euros. Dining here costs more expensive than resorts such as Corfu, Mallorca, Costa Blanca, and others.
Limassol
Photo