Where to go with children in Limassol?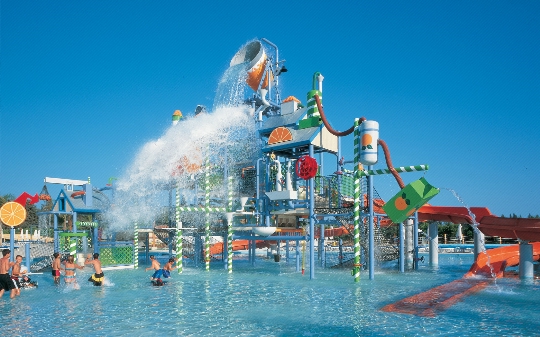 The popular resort of Limassol is considered to be crowded and noisy place. There are constantly festivals, fairs, carnivals. Family holidays in the city accompanied by vivid impressions.
Main attractions
The main objects that attract attentionvacationers are the beaches. The city is located along the coast, so the beach is a big part of it. From any hotel, you can walk to the beach for a maximum of 10 minutes. Beach vacation is a priority occupation of adults and children. The most lively part of the resort is considered embankment. There are many shops, cafes and restaurants.
For a relaxing family entertainment is better to go to theMunicipal Park. It is ideal for kids. The park is famous for its beautiful landscapes and well-groomed territory. For children there are specially equipped playgrounds. While the kids frolic, parents can relax in the shade of eucalyptus trees, enjoying the beautiful scenery and fresh air. On the territory of the Municipal Park, placed ponds, fountains, an amphitheater and a monument to Russian poet Alexander Pushkin. On tracks runs a small train, inviting children and adults to ride.
The biggest city park - "Old Port". It is decorated with a variety of sculptures created by local architects. There you can take a walk and enjoy the beautiful nature.
In Limassol, operates a water park "Fasouri", which is suitable for family recreation. Inside there are a variety of slides, pools and small cafes.
The city's museums
If you do not know where to go with childrenLimassol, that they gained new knowledge, contact the tour agency. There are a variety of tours around the city and its surroundings, allowing to expand horizons. In Limassol, a set of objects of historical importance. With a child can go to the archaeological museum. Its exhibits let you know the origins of the city. Collections occupy three halls, so inspection is not time consuming. Admission for an adult and a child is 1.7 euros.
In Limassol there are ancient buildings of worship. For example, the temple of Apollo, where formerly the ancient people worshiped pagan idols. This grandiose architectural structure, which was almost completely destroyed by an earthquake. An interesting attraction is considered to be the church of St. Catherine, built in the baroque style. Tourists are not allowed inside, if there is to hold services. Famous architectural sites of the city is the fort - fortification old building.
Photo