Zoo in Limassol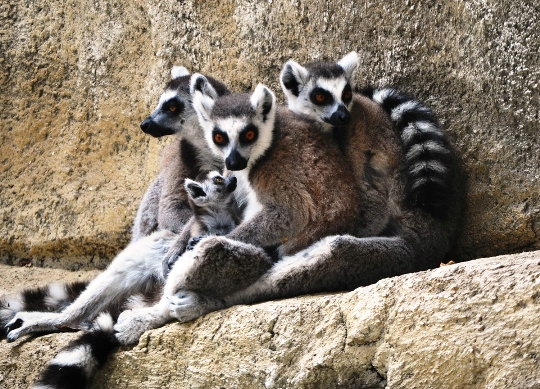 Important zoological parks inconservation of rare animals and research on biological topics and understand the inhabitants of Cyprus. Especially because those wishing to visit the animal kingdom is rife, as the island of Aphrodite - a favorite family vacation at the Europeans. After a recent renovation of Limassol Zoo has evolved from a small mini-zoo in the real park. There's nice to watch the brothers less, walk on the shady alleys and breathe in the sea air.
Limassol Zoo
The name of this small zoo CyprusIt does not stand out among their own kind, but the people who created it - truly unique! The current director, Dr. Lambrou, takes care of every guest. His efforts in the reconstruction of the aviary were the most used natural materials - stone, wood, ropes made of jute. So visitors can observe animals in their natural habitat, as do the guests feel comfortable.
Pride and Achievements
Zoo in Limassol pays great attentioneducational programs. This is evident even in the design of enclosures and cages - each provided with a detailed description of the animal, the story about his habits and characteristics. Anyone can observe in the hours allocated for feeding pets and even take part in it. Local Students often come in a zoological garden, open lessons on biology.
Pride Dr. Lambrou - cafe "Flamingo" in the park. It made dinner, admiring the sea, with a kitchen in an institution - always on top.
And young visitors love to stroll around the mini zoo where you can pet goats and lambs, and treat their delicacy.
How to get there?
Zoo Address: 28 October Ave, Limassol, Cyprus
Before a public garden, which houses a zoo, can be reached by bus routes 3, 11, 12, 13, 25 and 31.
Helpful information
Limassol Zoo Hours vary depending on the season:
From November to January, the garden is open from 09.00 to 16.00.
In February - from 09.00 to 16.30.
In March and April - from 09.00 to 17.00.
In May and September - from 09.00 to 18.00.
In the summer months you can visit the zoo from 09.00 to 19.00.
Guests of the zoo resting on January 1, Easter Sunday, August 15 and 25 December, Christmas Day.
The price of tickets:
Kids under 5 years old - free of charge.
For children from 5 to 15 years, the ticket costs 2 euros.
For adults - 5 euro.
Pensioners, students and military personnel - 3 euros.
The family of two adults and two children is enough to pay 12 euros.
Groups of 16 people or more may purchase discounted tickets for 4 and 2 euros per adult and child respectively.
For the disabled entrance is free.
Confirm entitled to any benefits will have the presentation of the relevant documents with photos.
Services and contacts
Official Site - www.limassolmunicipal.com.cy/zoo
Phone +357 25588345
Photos Zoo in Limassol