Paphos Airport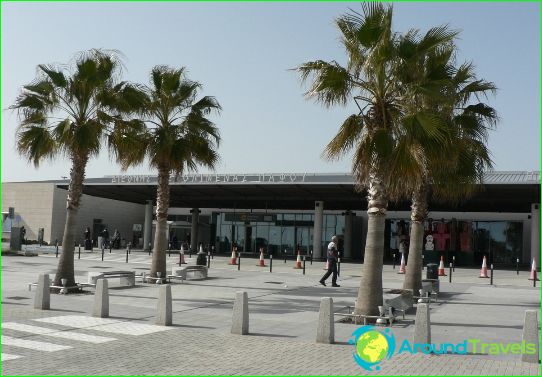 The second largest airport serves CyprusPaphos. It is located approximately 7 kilometers from the city center. Obviously, this is a secondary airport and is used to travel in western Cyprus. The airport most convenient to travel to Coral Bay, Limassol and Paphos.
Since 2006, for the development of the airport at Larnaca and Paphos airport meets Hermes Eyrports Limited.
Annually, the airport in Paphos, serves about 2.5 million passengers, while having only one runway, 2,700 meters long.
In 2012, the largest low-cost airlineRyanair opened in the airport a hub 50. In the same year at the airport it was taken by 2 aircraft and opened 15 new destinations, which was carried out about 80 flights per week.
services
Paphos Airport has only one passenger terminal. It has 28 check-in desks and departure gates 7. For aircraft equipped with 22 parking spaces.
A set of services that are offered here are no different than any special. Like everywhere there are cafes and restaurants, always ready to feed the hungry visitors.
There is also a large shopping area, where you can find various goods.
For passengers with children the airport in Paphos offers a room mother and child. In addition, Business Class passengers can use the waiting room services, high level of comfort.
can be distinguished among other services - banks, medical center, parking, car rental, etc.
It is also worth adding that started construction of a new road that will connect the airport with Paphos.
Getting there
The most popular vehicles - a bus. From the airport to the city depart several routes. №612 bus runs between the town and the terminal from seven in the morning until after midnight. It is said that with such a schedule bus runs only resort time - from April to November. Also from the airport twice a day bus №613 sent.
In addition, tourists can always take a taxi, which for 30 euros dovezut passengers to Paphos. I should add that most of the drivers speak Russian.
Photos Paphos Airport