The best resorts in Cyprus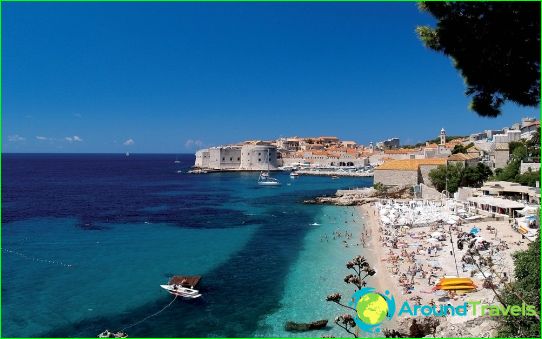 Activities carried out in Cyprus, reallyfestive and south. That is why Cyprus enjoy both children and their parents. Tender blue sea, beautiful beaches, covered with fine sand, and excellent climate - all these offer travelers the best resorts in Cyprus.
Protaras
The resort area is located in the eastern part of Cyprus. Great place for a family holiday. Magnificent beach on a small bay is very safe for swimming.
Perfectly developed tourist industry,golden sands of the local beach, the award, by the way, the blue EU flag, attract many tourists from all over the globe. On the beaches of the resort, you can do almost all kinds of water sports.
Children will enjoy the water park, whichnear the town of great variety. There you can spend the whole day riding on various water attractions. Must visit the Ocean Aquarium, where you can see the many inhabitants of the deep sea. Not far from the town is Cape Greco - the country's national park. You can just walk, and you can rent a bicycle.
Ayia Napa
This resort lives bright and busy life, turning from a quiet family resort in the center of the Mediterranean tusovka life. Quite often it is compared to the famous Ibiza.
Ayia Napa, certainly attracts itsgreat beaches and wonderful climate, but most people come here just for the nightlife. High quality music and numerous attractions make the resort a popular holiday destination noisy youth companies. At any beach you can not just sunbathing, but also actively spend time, water skiing, or watching the underwater life.
By choosing this resort, you get togo back into the past by visiting the many ancient sites. The main attraction of the resort - the monastery of the Virgin Mary, preserved from the time of the Byzantine era.
Larnaca
Larnaca - much more peaceful resort,it is oriented on a family vacation. There reigns a real atmosphere of home comfort. Larnaca - a popular place for weddings as well as honeymoons.
It offers active entertainment for allTaste: scuba diving, windsurfing, parasailing, the ability to drive a jet ski or catamaran, where you can ride with your child.
Larnaca - the best place to dive to the sea bottom in the entire Cyprus. Especially interesting will be to look at the remains of Zenobia - a cargo ship that sank in the harbor city.
The best resorts in Cyprus will be an excellent placeof rest for travelers of any age. And young couples and noisy youth companies and venerable seniors will find spa, fully meets their requirements and needs.
How to relax in Cyprus (Part 1)
Photos resorts in Turkey