Nicosia - capital of Cyprus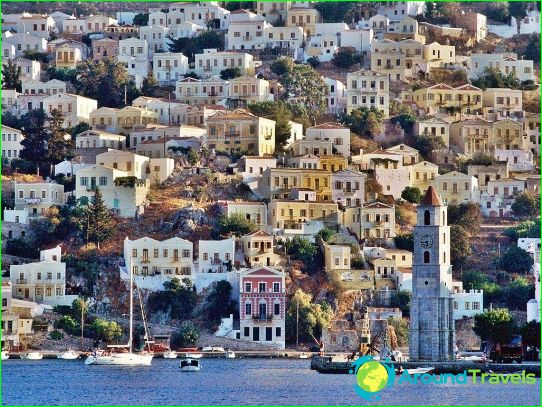 The capital of Cyprus - the only big cityisland, located in the central part. Surprisingly, Nicosia is also the capital of two states, whose relations can hardly be called friendly. That is why Nicosia bisected by a wall, but to see the city is on that.
Buyyuk Khan
One of the caravanserais, well-preserved andto the present day. Caravanserais - this is a huge 17th-century inns, visually looks more like a military fortress. Indispensable attribute this inn - the octagonal mosque, located in the center of the courtyard.
During the reign of Britain is locatedprison, which after the Second World Won was reorientated to a shelter for the homeless. Now in the caravanserai is a huge number of cafes and souvenir shops.
Bedesten
Small Byzantine church over its 1500 yearsI try on the existence of a plurality of images. It was the Roman Catholic church, then storage for grain. Then it acquired the status of the Orthodox Church. He bedesten experienced and oblivion, and complete decline. More recently, the authorities of Northern Cyrus cultural center was opened in the building. Pre ambitious restoration was carried out. Summary - Gothic arches and carved stones in the vicinity of the metal and glass.
barbarism Museum
The really scary place. Spooky house-museum exhibition is devoted to the atrocities of the Greek extremists who committed the attack on the residents of the house in December 1963. Huge photo exhibition dedicated to the murder of many Cypriots who lost their lives in the course of this year.
Byzantine Museum
The museum collection - amazing collection of icons,created IX-XIX century. Once they belonged to the churches and monasteries of the country. Single copies perfectly preserved and, seeing them, you can see how the changed style masters. But the main jewel of the museum - mosaic dating from the VI century. Gains artifacts from the church of Panagia Kanakaria located in the village of Litrangomi.
Urban gardens
Their construction was started in 1901, but originally they were called Victoria Gardens. It located near the park gate of Paphos and is the largest in the capital.
The garden - a favorite vacation spot of townspeople. There is a small pond and a playground for children to play. Grab a snack in one of the many cozy cafes.
Selimiye Mosque
While walking you should definitely enjoythis beautiful mosque of the capital. But remember: it is still a house of prayer, so when you visit requires modest private clothes, quiet behavior and take off your shoes.
Photo