Cyprus coast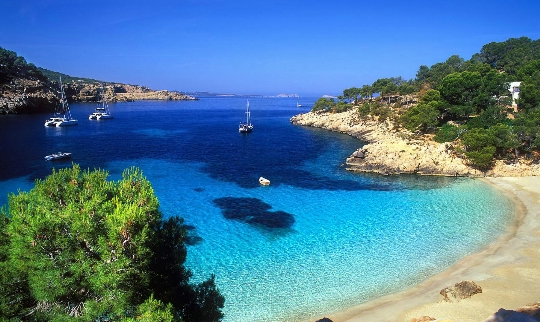 Those who make a choice in favor of rest on the coastCyprus wants to enjoy the sun, beaches, deserved Blue flag as a reward for cleanliness and safety, fine wine and local specialties.
Resorts on the coast of Cyprus (the benefits of rest)
On the northwest coast of the island is waiting for youancient settlement Marion baths of Aphrodite, the fishing harbor of Latchi; in the south-east coast - a fun nightlife, tourist villas, shops, hotels of different levels; on the North Coast - healthy food, windsurfing, scuba diving, paragliding, fashionable youth beaches with club DJ-parties.
Cities and resorts on the coast of Cyprus
Pathos: here you can look at the concerts and performances in the Odeon Theatre, explore the medieval fort, a trip to the catacombs of St. Solomon or winery "Kolios Winery", go to the beach "Coral Bay" (there is a zone with deck chairs, parking space, rental item of sporting equipment, taverns and shops) and in the water park "Paphos Aphrodite Waterpark" (popular attractions: "Mountain adventure", "Wild race", "Free fall", "Zero gravity").
Limassol: offers - Water Parks "Wet'n Wild" (here you can slide down from the hills, "Bullet" and "Daredevil", slowly slide over the "lazy river" down the hill "Grand Canyon" on a rubber raft) and "Fasouri Watermania" ( equipped amusement "Tarzan Swing", "Wet Bubble", "Wet Wall Climb", "Triple Tube Slide", a swimming pool with 6 kinds of artificial waves, "lazy river" pool "Cross Over pool", to cross that offers inflatable oranges ), the beaches of "Lady's Mile beach" (ideal for windsurfers) and "Curium beach" (you can do paragliding and kite-surfing). In addition, here you can see the knight's castle-fortress of Kolossi (XII century).
Ayia Napa: for comparing this resort to Ibiza here rush of youth (this confirms the presence of bars and discos). And because safety is shallow sea and golden sand - it provides a rush of couples with children here. In Ayia Napa worth seeing the ruins of the ancient settlement Makronisos, visit themed water park "Water World", dedicated to the ancient Greek myths (not deprived of the attention the following attractions: "The Labours of Hercules", "Apollo Dive," "The Fall of Icarus", "Racing chariots," " The drop to Atlantis "," Trojan adventure "), the beach" Nissi beach "(the eastern part of the beach is a place of quiet and relaxing holiday, the beach and the center - area hangouts: evenings here vacationers are involved in foam parties).
The coastal area of ​​Cyprus - one continuous beach: despite the fact that each beach has its own characteristics and nuances, they all municipalities, which means that their territory can enter freely.
Photo