Education in Cyprus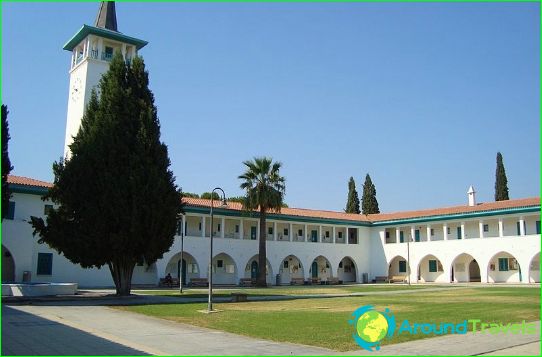 Cyprus - a popular place for recreation, residence, treatment and education. The main advantages of education in Cyprus are the following:
High standards of education;
Education is carried out in universities, both in Greek and English languages;
The presence of a variety of educational programs;
Reasonable tuition fees.
Higher education in Cyprus
For admission to the University of Cyprus need to graduate from high school, to take the TOEFL or IELTS-test.
The academic year at universities is divided into semesters, and at the heart of the educational program is the credit hours system. To obtain the degree necessary to obtain 120 "credits".
Students receive counseling, attend lectures, seminars, laboratory and practical classes. And at the end of each semester, they take exams.
Wishes to enroll in the University of Cyprus haveto know that the main languages ​​of instruction are Greek and Turkish (there are few foreigners). This university studying humanities, social and applied sciences, economics, management, philology. To enroll in the University of Cyprus have to pass exams in a multi-stage process and withstand the competition documents. Presentation of the high demands due to the desire to maintain the prestige of the national education.
Get education in Cyprus is possible in privateinstitutes and colleges: their training programs focus on the development of certain areas (banking, business management, secretarial business, accounting).
The duration of such traininginstitutions takes 1-4 years, which means that at the end of the study can be obtained and the specialty and the diploma and bachelor's degree (depending on the chosen program of study). For example, on completion of training at Cyprus College, graduates receive a bachelor's degree in computer science, business or engineering.
Some colleges offer Cypriot passtraining on double degree system, accredited universities in the UK and the US. For example, enrolling in Intercollege, can be studied hotel management at methodological development, University of London and at the end of training to get a diploma University Indianapolis.
Working while studying
Foreign students can earn in Cyprusno more than 20 hours a week and only in certain sectors of employment (they are allowed to be helpers at car washes and service stations, drivers for the delivery of fast food, cleaners, helpers in the cafe, nurses, caregivers for the elderly).
Get education in Cyprus is sure to open the door and secure future.
Photos schools in Cyprus