Holidays in Cyprus in February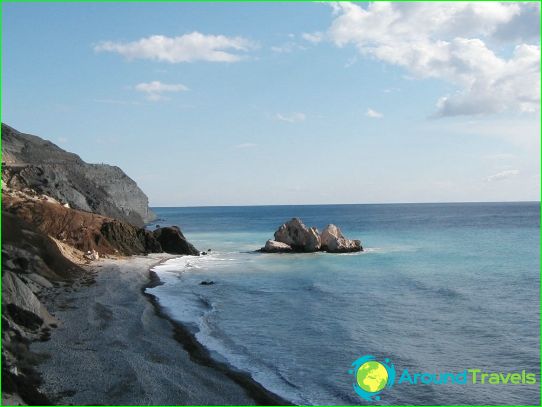 February - it is the coldest month of the year onCyprus. In the first half of February the thermometer shows + 13-15C during the day and night, + 6-7C. By the third decade of the temperature already is + 17-19C in the afternoon and evening, + 9-10C. On some days the temperature has already reached and + 22C.
The climate in Cyprus is soft in Februaryharvested the first crop of berries and fruits. This month you can enjoy strawberries, apples, pomegranates, bananas, kiwi and cannon. Despite this fact, the slopes of the Troodos mountains are covered with snow-white cover, which is ideal to practice ski sports. The temperature here is between 0 to + 7C.
After sunset, dusk and in February hereearly enough, often blown wind, capable of delivering discomfort. High moisture level is the reason that the cold felt stronger. The trip will come in handy and umbrella, because in Paphos can be about 12 rainy days in Kyrenia and Limassol - 11 in Larnaca - 10, in the capital of Cyprus - 8.
Beach holidays in Cyprus
Unfortunately, fans of beach rest will not be able to spend time in February as we would like, because in this month the Mediterranean quite cold. The water temperature is only + 16-17C.
Holidays and festivals in Cyprus
On the eve of Lent for the past tendays conquer Cyprus carnivals. Many cities are festivities and fireworks are organized. In the evening, the squares are treated to the best Cypriot wines. Carnival end on Cheese week when gourmets can taste the best dishes of cheese and milk.
World day of lovers in Cyprus celebrated widely. At the end of the month in Limassol, held a charity marathon Umassol Marathon GSO.
You are planning to visit Cyprus in February? In this case, you should go on sale, beginning on the first Monday of February and held for 45 days. Discounts in the boutiques can reach 70 - 80%.
Cyprus is able to please the tourists, even in February!
How to relax in Cyprus (Part 1)
Photos holidays in Cyprus