Holidays in Cyprus in June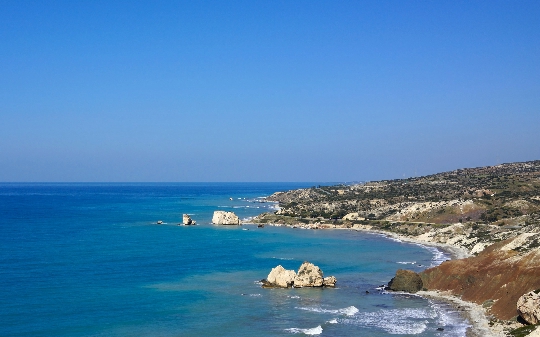 Cyprus has long been firmly holds the leading positionamong the rest of the European countries occupied by beach tourism organization. Attractive enough points - infrastructure conducive to rest a mild Mediterranean climate, clean beaches, rewarded with blue flags. Holidays in Cyprus in June, may not give a special thrill, but allow good to relax and forget about the intense rhythm and constant stress.
Climatic conditions
Cyprus summer, beginning in May, gaining momentum and degrees on the thermometer, which shows on the land + 30C °, in water + 26C °, which allows tourists to rest quite comfortably.
During the day it is desirable to use sunscreenfunds, and take a break from sunbathing around noon. But in the evening and the night is warm, than enjoyed by tourists, making long walks under the starry sky Cyprus.
water Festival
In late June, the whole of Cyprus is preparing for large andpathos event, whose name - Kataklysmos - intimidating enough for the Slavic ear. It's just water Holiday, anything destructive in the lives of travelers will not happen.
But you can see how a local scaleresidents are able to relax and celebrate. See on the unique spectacle - the traditional regatta - gather crowds. The program of the festival and other events: fair, parade of ships, folk art festivals.
Nostalgia
Cypriots, knowing the great love of the Russians to reston the island, in recognition of June carried out the Russian-Cyprus Festival. It receives visitors and participants resort city of Limassol, so visitors arriving here will have to remember the words of your favorite songs, the basic movements of Russian folk dances and teach local.
Passions on Shakespeare
The second significant event that takes place in June,Limassol - theater festival held in honor of Shakespeare. It is held more than one day and on the same site, and even in the open air, which adds to the entertainment productions. To participate in this grand event - an honor for any theater in the world.
A ride on the ferry
As Cyprus is at the crossroads of maritimetracks, many tourists take the opportunity and combine vacation on the island with study tours to neighboring countries. Ferry service allows you to get to the Greek islands of Crete and Rhodes, the Egyptian city of Port Said and Haifa Israel.
How to relax in Cyprus (Part 1)
Photos holidays in Cyprus