Holidays in Cyprus in May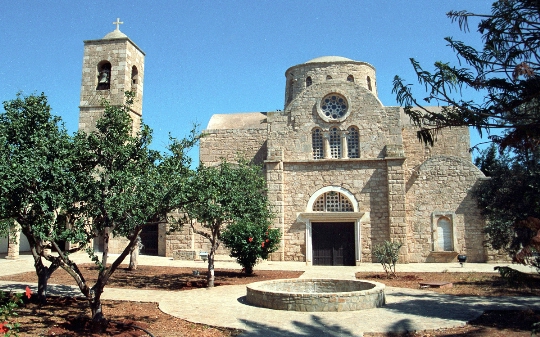 This island is for many tourists became sonative place, they do not even represent in any other resort you can still relax. With the onset of warm days an increasing number of tourists understands that holiday in Cyprus in May, will give strength and cheerfulness in the next twelve months.
Climatic conditions
From May to Cyprus summer comes, of course, the individualdays may be remembered by the cool and windy, but overall the weather pleases the sun and heat. The temperature on the coast rises to + 26C °, close to the center of the island even hotter, to + 30C °. The water temperature is enough for swimming.
Cyprus Mayday
The island has its own traditions and celebrationsthe first day of the last month of spring. Related activities are divided into serious and funny, in the second part held a variety of concerts, and parties to weave wreaths of wild herbs with garlic, which, as we know, perfectly resists evil forces.
flower Festival
One of the largest events held in the beginning of May and attracts tourists from all over the island, especially those who are not indifferent to the beauty of the fields, meadows, and, in general, flowering plants.
The locals themselves take an active partin the festival "Anfestiriya", the title of which translates easily understandable - flower. Celebrations dedicated to the spring and the blossoming of nature, and the main characters are, of course, flowers play an important role in human life.
The program - an exhibition of unusual panels, each ofwhich is composed of the colors, and it's not just beautiful patterns and pictures of traditional secular and religious holidays. The exhibition is held in the church of Agia Kyriaki and accompanied by daily concerts.
Bay of Aphrodite
In addition to participating in various concerts andfestivals, many tourists arriving in Cyprus, there is a cherished dream - to visit the town of Paphos. But not because that UNESCO has taken him under his wing. Not far from the famous Bay of Paphos Aphrodite from the sea foam where was born the goddess of love, which is still worshiped by women all over the world.
Cypriot cuisine
Cyprus holds many legends, mysteries and secrets. Some of them have a divine origin, as the mystery of the birth of Aphrodite. Other secrets are quite earthly explanation, for example, popular in Cyprus kleftiko dish, which means "the stolen meat." Earlier, the shepherds who were engaged in this nefarious business as theft of goats, devised a way to prepare meals, so as not to be caught. As they dug a pit laid the meat on top of a fire. Today, the technology of preparation has changed and funny name traditionally maintained.
How to relax in Cyprus (Part 1)
Photos holidays in Cyprus