Cyprus Outlets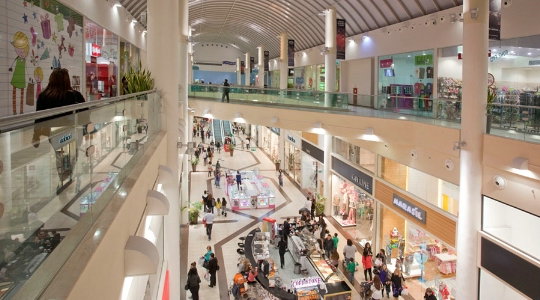 Island, where according to legend, came from the seaancient Greek goddess of love and beauty Aphrodite, Russian tourists are very fond of. Cyprus beaches have the prestigious Blue Flag certificates, cuisine is Mediterranean with typical Greek elements, the prices are quite average in Europe, and people are friendly and hospitable, that is unquestionable guarantee a comfortable and pleasant stay. But the question of whether there is on the island of opportunities for profitable shopping, definitely do not get an answer. Outlet shopping in the usual sense of Cyprus can not boast, but to buy there a lot of nice and not too expensive things is quite real. We just need to be at the right time in a certain place.
Valuable information
If your check starts from 50 euros, you canget back the amount of tax paid. To return the VAT is important to ensure that the point of sale system supports Tax Free, as is usually the buyer informs a special sticker on the front door. The cashier will issue at your request a special form of a check, with which will present a packed shopping at the airport upon departure in the area of ​​customs inspection. The amount of the return of tourists, could reach more than 13% of the time spent, even if you did not buy in the Outlet of Cyprus, and in-store.
Twice a year, prices in the shops reach Cyprusvery high values. For the first time it happens in the period from the first Monday of February, and the second time - from 15 July. Both sales last for 45 days, and buyer benefit in such times can range from 50% to 70%.
Choosing the right thing in the store, trynegotiate lower rates, especially if the upcoming purchase of expensive. To do this, you can politely ask the seller to be invited to negotiate the owner or manager. In 99% of cases, coats, shoes or expensive jewelry you sell with no less discounted than in outlet - Cyprus appreciates its customers.
Most of the shops on the island is open from 10 am to 20 pm, but on Wednesday and Saturday, some of them are already closed at three o'clock. Sunday merchants - legal holiday.
Fungal place
Instead of outlets Cyprus is ready to please fashionistasErmes Group network of stores, which are found in all major cities. The main participant of the trade network - store DEBENHAMS, whose sign can be found in Nicosia and Larnaca and Limassol and Paphos.
The range presented in popular brandsCypriot department stores, is very wide. Here you can buy jeans from Diesel, bag from Furla, elegant lingerie Triumph, Dior and YSL perfume and cosmetics Clinique.
Photo