Brno Airport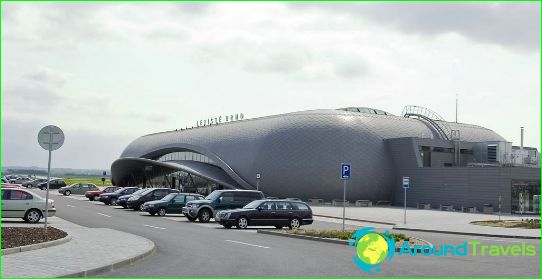 Brno - the international airport in Brno, South Moravia belongs to the edge of the Czech Republic is able to take on the maintenance of wide-body aircraft such as Boeing 767 and Airbus 330/340.
The airline is located in the immediateproximity to the field, where the famous battle of Austerlitz. Its structure includes two runways, artificial - a length of 2.6 kilometers and reinforced concrete, and dirt - 1 km, which exists as a spare and almost never used.
Daily flights depart from the airport inMilan, Rome, London, Moscow and other areas of the world, with cargo and passenger's destination. The company is constantly expanding its route network and its passenger traffic is growing steadily. Only in 2013, Harbour Air has served more than 400 thousand passengers.
History
As a company in Brno airport beganactivities in 1954. Then it was the airfield sharing with the Air Force of the Czech Republic, and the civil air transportation was only cargo and mail applications. And only at the end of 50-ies of the last century, from the airport in Brno were met first passenger flights to Bratislava, Prague, Karlovy Vary and other European cities.
In 1967 Turzhanov was built a new terminal building, and in 1978 its runway was extended to 2.6 kilometers.
In the new stage of its development of the airport in BrnoI joined in the early 2000s, when the development of tourism in the country required a significant increase in passenger traffic. Large-scale reconstruction and modernization of the airport has been carried out.
Today it is a modern airline is able to serve more than one million passengers per year.
Tools and Services
Small airport in Brno offers above standarda set of services that meet the requirements of international standards. At the airport currency exchange, many boutiques with souvenirs and textiles, luggage storage service with packing luggage, ticketing offices.
It provides a visual and voice informationmotion flights. For relaxation, the airport offers comfortable accommodation in a hotel, cozy lounges, a restaurant and a coffee shop, on the territory of a free internet.
On the forecourt provides parking of personal vehicles, parking and the first 30 minutes is free.
Transport
From the parking lot at the airport Turzhanov bus line is laid along the routes of №76 and №89, which pass through the center of Brno station. Also, their services offer the service of urban taxis.
Photos Brno Airport