Airports Czech Republic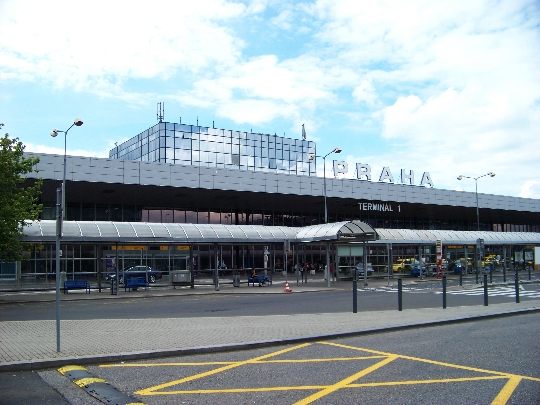 Hiking trails in the Czech Republic, RussianTravelers have long been paved. Here and walks through Prague bridges, and treatment at the spa in Karlovy Vary, and enjoyable holiday in the ski resorts in the Tatras. To get to some of the airports of the Czech Republic from Moscow can be in just 2.5 hours, the more that operate direct flights and "Aeroflot", and Czech Airlines.
The international airports of the Czech Republic
In addition to the capital's right to take international passengers have four airports of the country:
Air Gate in Karlovy Vary, located 6 km south-east, and the city where the airport is located, has for centuries famous for its healing springs.
More than half a million passengers pass each yearthrough the Czech Republic in Brno Airport. From flying budget airline Ryanair board in London, planes colleagues Wizz Air in Eindhoven and run seasonal flights Travel Service Airlines in warm countries. Details here - www.airport-brno.cz.
In Ostrava often held military airshow, butcivil obligations airport Leos Janacek performs quite responsibly. "The range of" local flight schedule resembles in Brno with the only difference that here you can also fly to Düsseldorf on the wings of Czech Airlines. Website - www.airport-ostrava.cz.
Military air gate in Pardubice allowedreceive and civilian flights, but because here regularly land charters from European countries of the south during the summer season. From Pardubice can fly to Bourgas, Ercan, Antalya and the Greek island of Rhodes. Get acquainted with the peculiarities of possible online - www.airport-pardubice.cz.
metropolitan area
Vaclav Havel Airport has an excellent reputationnot only in Europe. It takes dozens of flights daily flights from many cities in the world. Here are based Czech Airlines and Wizz Air, and the board of companies "Aeroflot" and "Russia" are flying from Moscow and St. Petersburg, respectively. In Terminal 1 passengers served and another domestic carrier - S7 brings to Prague from Novosibirsk everyone. Terminal 1 is used for servicing missions outside the Schengen area, and Terminal 2 - for passengers from the EU member states.
Transfer from the airport of the capital of the Czech Republic is possibleas taxis and public transport. Bus routes 100 and 119 dovezut passengers in less than 20 minutes to Prague metro lines B and A, respectively. Transport begins to walk at 5.30 and ends - at 23.30. Night bus route 510 carry passengers to the capital from midnight to 04.00.
From Terminal 1, you can go on a direct bus Student Agency in Karlovy Vary.
Website with detailed information - www.prg.aero.
To healing sources
Airport Karlovy Vary is associated with Moscow flights of "Aeroflot" and Czech Airlines, and is considered the most "Russian" in the country. The vast majority of its passengers - citizens of Russia.
Before springs hotels and easiest way to get on the city bus route 8.
Website - www.airport-k-vary.cz.
Photo