Prices in Prague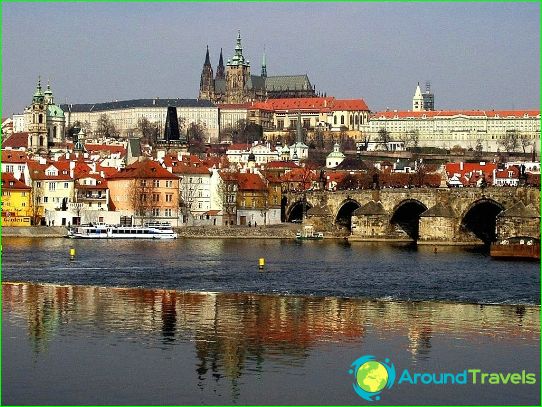 If we compare the Czech Republic with other Europeancountries, it can be considered inexpensive. Although prices in Prague at some restaurants and hotels are very high. In the Czech capital recorded high prices on electronics, fashion items and cosmetics. On average, a tourist in Prague spends about 100 euros per night. If we consider the category of food, their cost is lower than in other European countries. Particularly this relates to such a beverage as beer. In popular tourist areas prices are usually higher than the country than in other areas.
Prague Hotel
in the Czech capital offers rooms,designed for guests with any budget. In the city there are hotels, which were built in the period of socialism. But today, they are equipped with everything needed for a comfortable stay. Room at the hotel in Prague is better to book before the trip, rather than after arrival. Every year the city hosts several million visitors. Hotels there are many, but the room rates are not always beneficial to the guests. In recent years, Prague has several new hotels: King Charles Boutique Hotel, Augustine Hotel Prague, and others. Before housing choice, consider the following factors:
what is the price for the room you want;
for how long you need the room;
what kind of property you want.
If a financial question you do not care and youcame a few days, then you will approach the hotels in the center of Prague. Very unusual for tourists are the floating houses, where rooms are also rented. For guests are also coastal hotels, the service that corresponds to the hotels 2 * and 3 *. In the capital of the Czech Republic there are more than 20 hotels with 5 * and about 10 hotels in the historic city. Most rooms offer luxury hotels:. Hilton, Four Seasons, Augustine, Sheraton and others at standard room prices there vary between 200-500 euros.
Tours in Prague
Guided reviews begin, as a rule,corner of the Old Town Hall and Old Town Square. At this point, there is the collection of representative guides of travel agencies. Among them there are also guides who work with tourists on individual routes. The starting point for excursions are the Astronomical Clock. Popular hiking Prague reviews. Visitors can ride through the ancient streets on vintage cars or horse-drawn carriage. Car Tour of Prague is 170 euros and lasts for about 4 hours. Transit tour of 3 hours and costs about 180 euros. For fans of extreme sports tour operators and new products offer a tour of the capital on the Segway (electric scooter with two wheels). The cost of such trips - 60 euros.
Recreation and tourism - Prague
Photo