Prague Environs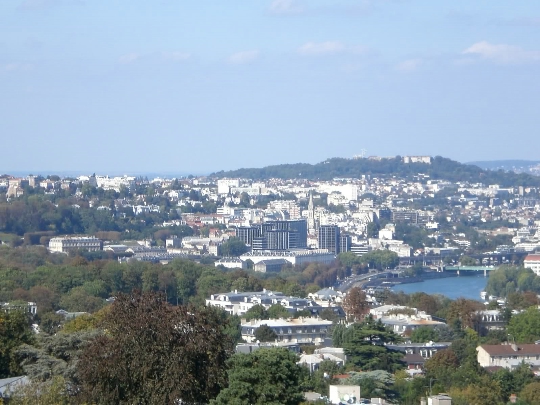 The capital of the Czech Republic - one of the most popular incity ​​tourists not only in the EU but also on a global scale. Medieval surroundings of Prague streets, castles and churches, cozy restaurants with hundreds of beers, nice souvenir shops, the famous bridge over the Vltava - all constantly flashes and the best guides, and enthusiastic memories of travel. Not only is the center of interest here. The suburbs of Prague are unique and original in its own way, but because in the guided tour of the absolute majority of the guests of the Czech capital, they are written on the right.
UNESCO recommends
Mid-Bohemia, in the center of which is located in Prague, is rich in cultural and architectural monuments included in the UNESCO list of World Heritage sites:
The town of Kutna Hora in the 60 km east of the capitalIt was founded in the XIII century. Once upon a time there was a center for silver mining, but today tourists admire in this suburb of Prague remarkably preserved medieval sights. The late Gothic style was built in the XIV century, the Cathedral of St. Barbara - the second largest in the country. Church of All Saints in Sedlec decorated with human skulls and even objects interior of the temple is made of bones once buried in the local cemetery residents. In gratitude for ending the epidemic of the sky at the beginning of the XVIII century in the suburbs of Prague, Kutna Hora established Plague Column, built in the baroque style.
Less than 30 km from the town postpone Prague Karlstejn,where in the XIV century by Emperor Charles IV magnificent Gothic castle was built. He stands on a rock semidesyatimetrovoy and its Great Tower for centuries kept the royal relics.
Benesov dates back to the first settlement XIcentury. The main attraction of this suburb of Prague - Konopiste Castle of the XIII century. Today, there is a unique collection of works of art and hunting weapons XVI-XVIII centuries. Some samples of weapons belonged to the Archduke Franz Ferdinand, who collected a rich collection of hunting trophies in the castle - more than four thousand worthy copies.
The first mention of the castle Křivoklát in the neighborhoodRakovnik relates to 1100, but historians are inclined to say that in its present form it was built two centuries later. Whatever it was, the seat of Czech princes today - a popular place of pilgrimage for tourists from all over the world.
Photo