Shopping in Prague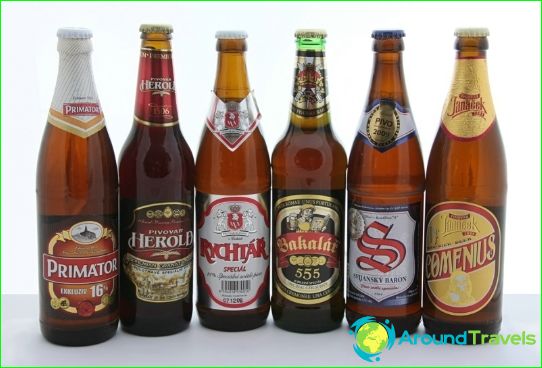 Prague - it is a fantastic city in which the spiritHistory fills literally every stone. Here I want to believe in the beautiful princesses, brave knights and good magic. Therefore, every tourist is trying to bring home a piece of Prague. A variety of mementos really wide.
Gifts for women
So, I am asking what to bring from Praguefor the woman he loved, the first thing that comes to mind - it's amazing Czech crystal, which is valued around the world. It is worth noting that it is desirable to acquire such products in retail stores. The most well-known manufacturers of porcelain are considered plants Moser, Preciosa, Elite Bohemia. In order not to raise any issues or problems at customs - always keep the receipt for the purchase of chandeliers, vases or set of crystal glasses.
Bohemian garnet, and jewelery from him notless coveted and popular gift, than the crystal. It should be noted that the present Czech garnet can be found only in plant products, situated in a city tour, and its size is usually not more than 8.3 mm. In Prague, as in other cities of the Czech Republic, there are several chain stores.
Karlovy Vary natural cosmetics can be purchased in specialized branded shops, the most well-known manufacturers - firms Aquila, Iven Cosmetics, Faon, Manufaktura, VŘÍDLO and others.
Presents for men
Men will appreciate the famous Czechalcohol. This beer is brewed in the old private breweries and Moravian dry wines, vodka "Slivovitz" absinthe and tincture "Fernet". Special attention is given "Becherovka" - liqueur, infused with herbs, which invented and produced in the Czech Republic. In addition, it sold the original writing sets firm Velke Losiny.
Gifts for children
Children will be delighted, if they are presenthandmade souvenirs - cute cartoon mole, puppet doll, paints and crayons famous company «Koh-I-Noor», toy cars, and doll dishes.
For the sweet tooth of any age a good giftwill serve as the Carlsbad wafers with filling, which are produced using water from mineral springs. There are about 15 different kinds of fillings, including tasteful tiramisu.
Recreation and tourism - Prague
Photos shopping in Prague