Airport in Carlsbad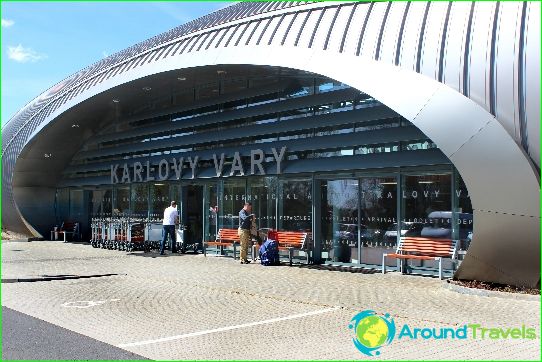 The international airport in Karlovy Varylocated in a beautiful place. Already at the airport, you can plunge into the atmosphere of natural beauty and tranquility of the spa town, despite the roar of arriving and departing aircraft.
It has two runways of the airportstrip length of 2100 and 1000 meters. Its capacity - more than one hundred thousand passengers a year. The company successfully cooperates with Russian air carrier "Aeroflot", "Russia", "Ural Airlines".
History
The first airfield in Carlsbad appeared in 1929year. It was a clay field, receives flights from several German and Czech towns. But already in 1933, it was built a new terminal building.
During the Second World War the airport was used for its own needsLuftwaffe (the company "Luftwaffe") that caused severe damage to the airport. Therefore, the air harbor had to be restored in the postwar years. Its operation was resumed in 1946.
Since then, the airport has been repeatedly subjected to reconstruction and reorganization. In 1989 he received the international status, the company has established an international shipment.
Currently, Air Harbor has an ultra-modern terminal with two floors, where committed by all domestic and international flights.
Tools and Services
Despite the small area, airport terminalIt has the necessary range of services for a comfortable passenger service. On the ground floor of the terminal located reception. Here are the offices of airline «Czech Airlines» (ČSA), where you can buy or exchange a ticket, as well as the point of packing luggage, to protect it during the move. Nearby is a cafe and a restaurant. There the Czech branch of the bank, currency exchange and ATM point.
On the second floor there are the arrivals area of ​​international and domestic flights, the baggage item and duty free shops.
Transport
From the airport in Karlovy Vary reach the city in several ways:
obschestvenny transportation - to the city several times a day bus №8 sent his stop is next to the terminal building
individualny transfer - must be ordered in advance through the Internet. Met and escorted to the destination Russian-speaking professional drivers
taksi - It can be ordered from the comfort of the airport and on board the aircraft before landing.
Photos Airport in Carlsbad