Entertainment in Carlsbad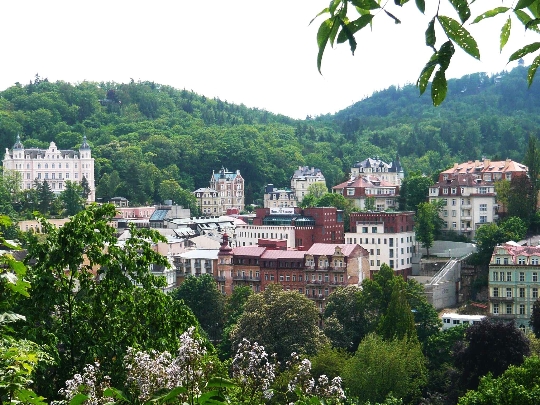 Entertainment in Carlsbad - a visitbalneological complexes, shopping centers (be sure to get jewelry, cosmetics, Carlsbad porcelain), the city's theaters, galleries and exhibition halls ...
Amusement parks in Carlsbad
Dinopark: visiting it, adults and younger guests will be able to see the models moving and roaring dinosaurs, as well as the film dedicated to prehistoric life on Earth in the 3D-cinema.
"Froytsayt Park Plon": in this amusement park you meet fantastic characters, a ride on a roller coaster and water rides, boat rides.
What kind of entertainment in Karlovy Vary?
On vacation be sure to CarlsbadThe wellness center "Lazne" - here you will be offered a massage or take a different cosmetic procedures in their respective offices, a gym, a swimming pool with Jacuzzi or swimming pools where filled with mineral water, as well as to visit the salt caves.
From nightlife should look at"Becher's" (here you will wait for incendiary parties, live music and the bar - Czech wines and cocktails), "Pyramida Music" (here the guests delight interesting entertainment programs), "Imperial" (here for lovers of jazz music: 2 times weekly club pleases its guests with themed evenings and performances by contemporary jazz artists).
As the entertainment is worth visiting the Museumglass "Moser" - here you will show documentaries, offer interesting admire works created by Czech artists, see how are made of glass and get liked the product (company store operates at the museum).
If you want to admire the panorama of the city and the surrounding area, go up to the observation deck of the tower of the Castle.
No matter what goals you pursue onvacation, visit at least one of the many gardens and resort parks. For example, in the gardens of Charles IV, you can stroll through the shady alleys, and the children are happy to spend time here in the playgrounds.
Entertainment for children in Karlovy Vary
Water park "Aquaforum": then your children will be glad to interesting attractions and playgrounds (if desired, you can resort to the health procedures).
House of Wax: Here you and your children to see wax figures of presidents, generals and politicians around the world, athletes, representatives of major royal families, famous guests of Karlovy Vary.
On vacation in Karlovy Vary you can not onlyimprove their health, but also have fun at the disco in the local night clubs, visit the pedestrian walks to interesting places of the resort, enjoy a game of squash or golf ...
Photo