The best resorts of the Czech Republic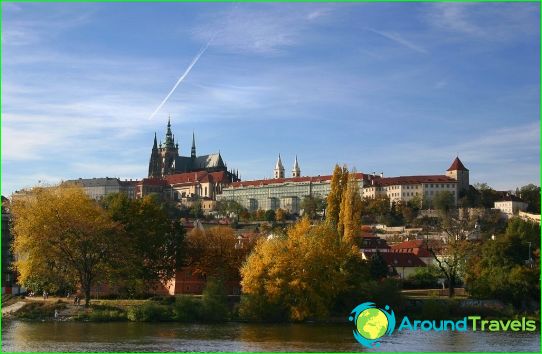 Czech Republic is located on a plain surrounded by mountains. And historically, what this country has become the center of roads weave the most important European civilizations. Contemporary Czech Republic - a country of magnificent castles, a relaxing walk through the narrow streets and many pristine lakes, located in the hills. The best resorts of the Czech Republic will give its guests an excellent opportunity to enjoy the spectacular colors of the country.
Spindleruv Mlyn
So, it is not usually called the most famousand enjoys great popular ski resort in the country. His well-developed infrastructure allows Spindleruv Mlyn put on a par with the best resorts in the world, offering a ski vacation. This resort town is part of a natural reserve - Giant Mountains Natural Park, and the mountain scenery is particularly beautiful.
The season begins in December and lasts until April. And if the winter was not too snowy, then these places is not a problem. The resort has its own snow cannons.
The resort offers trails of varying complexity: and beginners and professionals will feel equally comfortable here. Trails Spindleruv Mlyn start to work very early, with half of the ninth in the morning and finish - at 9 pm. But you do not get bored enable numerous entertainment centers, restaurants and discos.
Marianske Lazne
It is the youngest, but nonetheless fashionable Czech spa. Holiday vacation spent in Marianske Lazne - a great opportunity to put in order the health, taking mineral baths.
In total there are about 40 springs. And it is only located in the city. In the vicinity of the city there are about a hundred. These places should be chosen for people suffering from kidney problems, from neurological disorders of the musculoskeletal system. It helps local water and metabolic problems.
Lake Lipno
Lake - a popular holiday destination in the southern partcountries. Lipno, representing the largest lake in the Czech Republic has become a wonderful resort area. It is located 220 kilometers from Prague, exactly in the middle of a nature reserve.
The history of the lake is quite interesting. In 1959, on the Vltava River dam was installed, and the result of this was the lake Lipno. More than four decades, the surrounding area has been closed to the public. Perhaps this was the cause of preservation as stunning scenery, endearing its pristine beauty of these places guests.
Photos Czech spas