The cost of living in the Czech Republic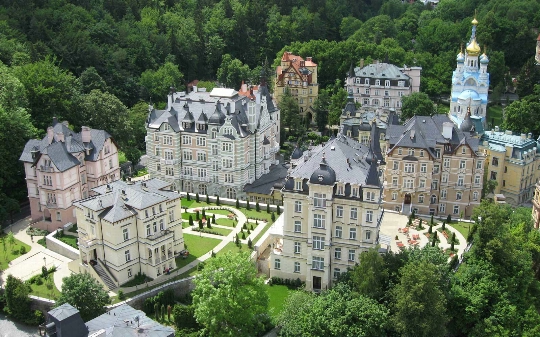 The country, which has great tourismpotential, of course, can not take care of their image. Therefore, the cost of living in the Czech Republic will afford the traveler and of royal blood, and ordinary tourists, students. Each of them can be found in this country housing suitable level, and service price.
Main purpose of the trip
In the Czech Republic are going mainly for two purposes:
explore the sights of Prague and Czech castles;
improve their health in one of the local resorts.
Depending on the range of places toresidence. For the first category of tourists the city is important, Golden Prague and its monuments, landscapes and attractions. Comfort accommodation does not play a special role in the hotel or hotel such travelers only spend the night.
The second category - the tourists with health problemsor aged people. And so, and others are very important comfort, coziness, polite staff. Most of the time these guests of the Czech Republic is carried out on site or sanatorium.
A good life
In Prague, you can find the most famous hospitalitychain in the world. Depending on the number of stars on the facade, level of service, the location (in the center or on the edge), and the cost may come as a shock and delight.
Star hotels offer single anddouble rooms for the price of 150 euros per night. This is the very best deal to get elegant accommodation at a low cost. To get to the good option is necessary to book accommodation in advance, and track promotional offers, bonuses and discounts, which are in hotels in order to attract customers. The average price of a three star hotel - 200 euros and above.
Up to 200 euros the cost of the most luxurious rooms in4 * hotels, located in the historic center of Prague and with wonderful views from the windows. Tourists, starring rooms in such hotels do not have to look for a place of parking your car or select urban transport routes. Sights of Prague in the area walking distance.
At the same time, you can get a room for just 40 euros. For the money you can rent apartments that are convenient for tourists who dream about the relative freedom of action.
Life of a student
This category of tourists are not accustomed to the humblehousing. But prices in Prague for places in hostels and apartments are pleasantly pleased. It is quite acceptable options can be found for 20-30 euros, and it will be a single or double rooms with bath and toilet.
Photo